Preparing for the New Office Experience
Sneeze Guards and Barriers
From face shields to sneeze guards and barriers, it's pretty clear that when employees return to the workplace later this year, the environment they'll be working in will look different from before.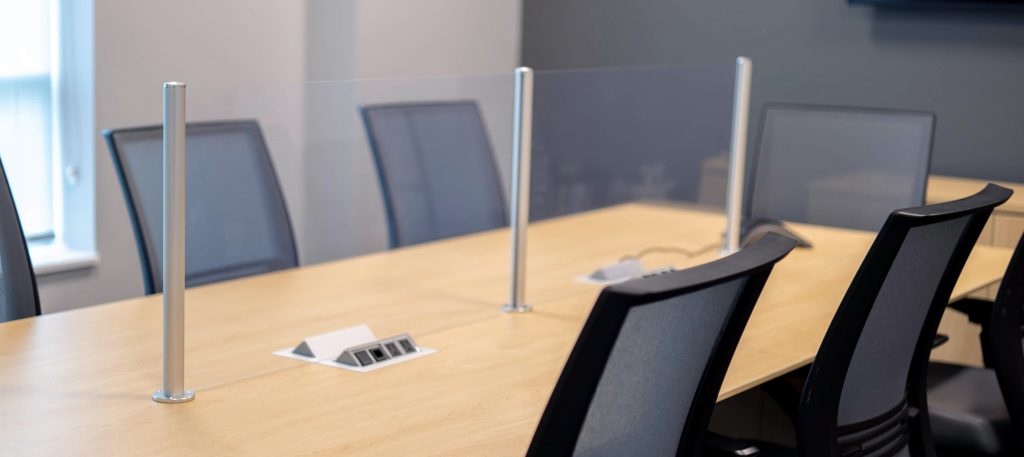 Desk top sneeze guards will be common in office settings moving forward. 
The Center for Disease Control recommends placing a physical barrier between individuals who can't maintain the 6-foot social distancing guidelines. The CDC also says that regular cleaning and disinfecting of sneeze guards and barriers should become part of scheduled maintenance practices. 
Businesses will be looking for temporary, modular, semi-permanent or permanent barriers, depending on the location and building layout. For example, the business's front desk counter might require a permanently mounted sneeze guard with pass-through slot, while tables within office spaces and meeting rooms would look for portable sneeze guards that can move based on the table configuration.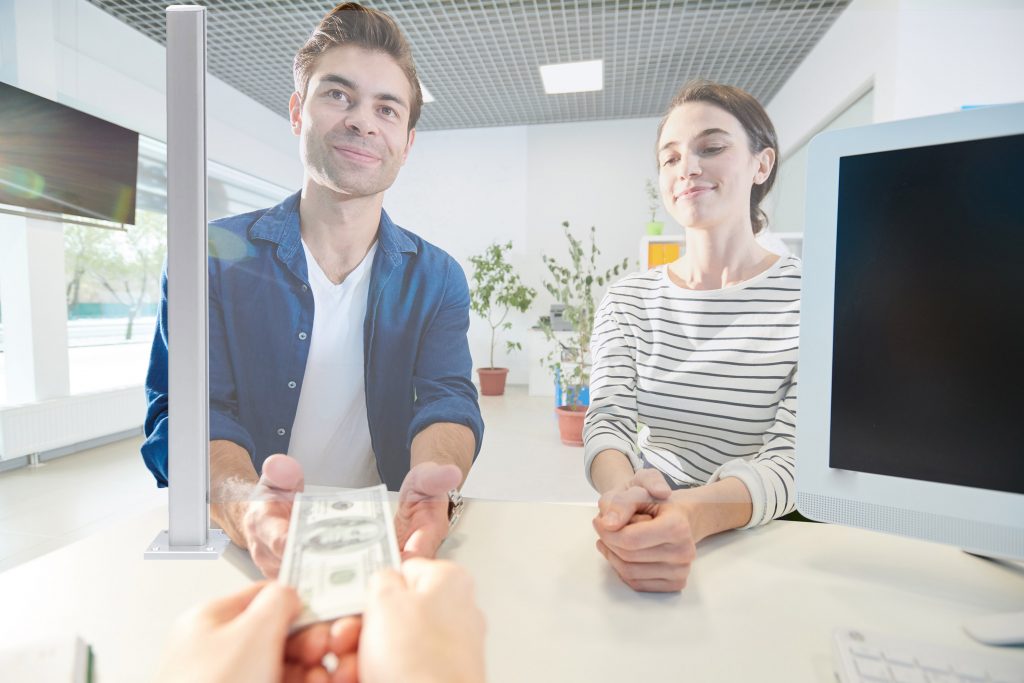 Additional options include guards with magnetic bases that can attached to metal surfaces or cubicle areas in office settings, or guards suspended from ceilings where other mounting options aren't practical. In all instances, sneeze guards should have clear acrylic inserts to allow for social interaction. 
Acrylic is lightweight and durable, making it ideal for high traffic areas. It's also easy to clean and disinfect with soap and water or Novus acrylic cleaner. 
Many businesses nationwide have already begun the planning process for their reopening, and sneeze guards and other barriers will undoubtedly be a part of the protective equipment required in the new office setting. 
Gyford offers a wide selection of freestanding, semi-permanent, and permanent sneeze guard kits. We can also work with you to create an affordable custom solution for specific use or areas. Contact us today to learn more or place an order.