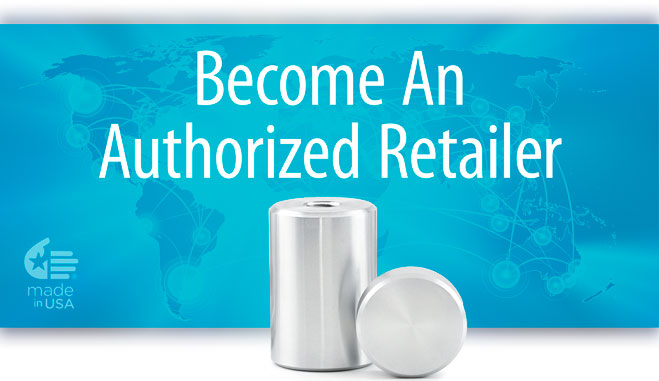 Why Become a Gyford StandOff Systems Authorized Retailer?
We Bring Customers To You – People in your area who are searching for Gyford products are directed to your store for their purchase. Increase your customer base without increasing your advertising budget.
Professional Design Assistance – Our Client Solutions Specialists are here to help you or your customers with design support. We can detail a parts list that your customer brings to you for purchase, or work with your staff to create the perfect solution.
Post-Sale Support – As an Authorized Retailer you will have free access to our online library of "how-to" installation videos, design/inspiration galleries and one-on-one technical support from our experienced staff.
Represent The Industry Leader – Gyford StandOff Systems® created the standoff industry more than 25 years ago and continues to lead through quality products and innovative designs.
Stay "In-The-Know" – As an Authorized Retailer you will be kept up-to-date with new product announcements, market trends and informative posts via our website, through quarterly e-newsletters and periodic social media posts.
No Minimum Order, Nothing To Warehouse – Order your merchandise as needed. There are no minimums and nothing to inventory. We will even drop ship directly to your customer at no additional charge. (Regular freight charges apply.)
Becoming an Authorized Retailer Is Easy – Simply visit our website to sign up. You will need to provide a copy of your business license and/or resale certificate. Once registration is complete you will appear on our Find an Authorized Retailer web page within two business days. That's all there is to it!
Becoming an Authorized Retailer Is FREE! – There are no fees to participate in the Gyford Retailer Program. Take advantage of our referrals, expertise and wholesale pricing at no cost to you.