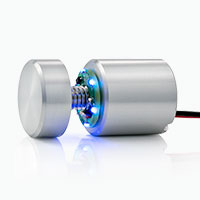 LED StandOffs
Gyford LED StandOffs create amazing illuminated signage and displays. These StandOff Barrels are custom made to accommodate side-firing LED diodes which, when powered, illuminate the design etched into your transparent panel.

LED Products

Don't forget your 1″ Diameter standoffs to make your
installation complete, Click here.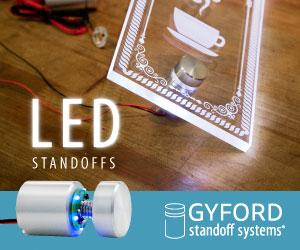 Quick Links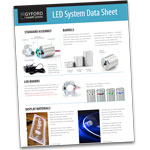 Get more information about our LED Standoffs.

An handy interactive product reference.
LED Standoffs Video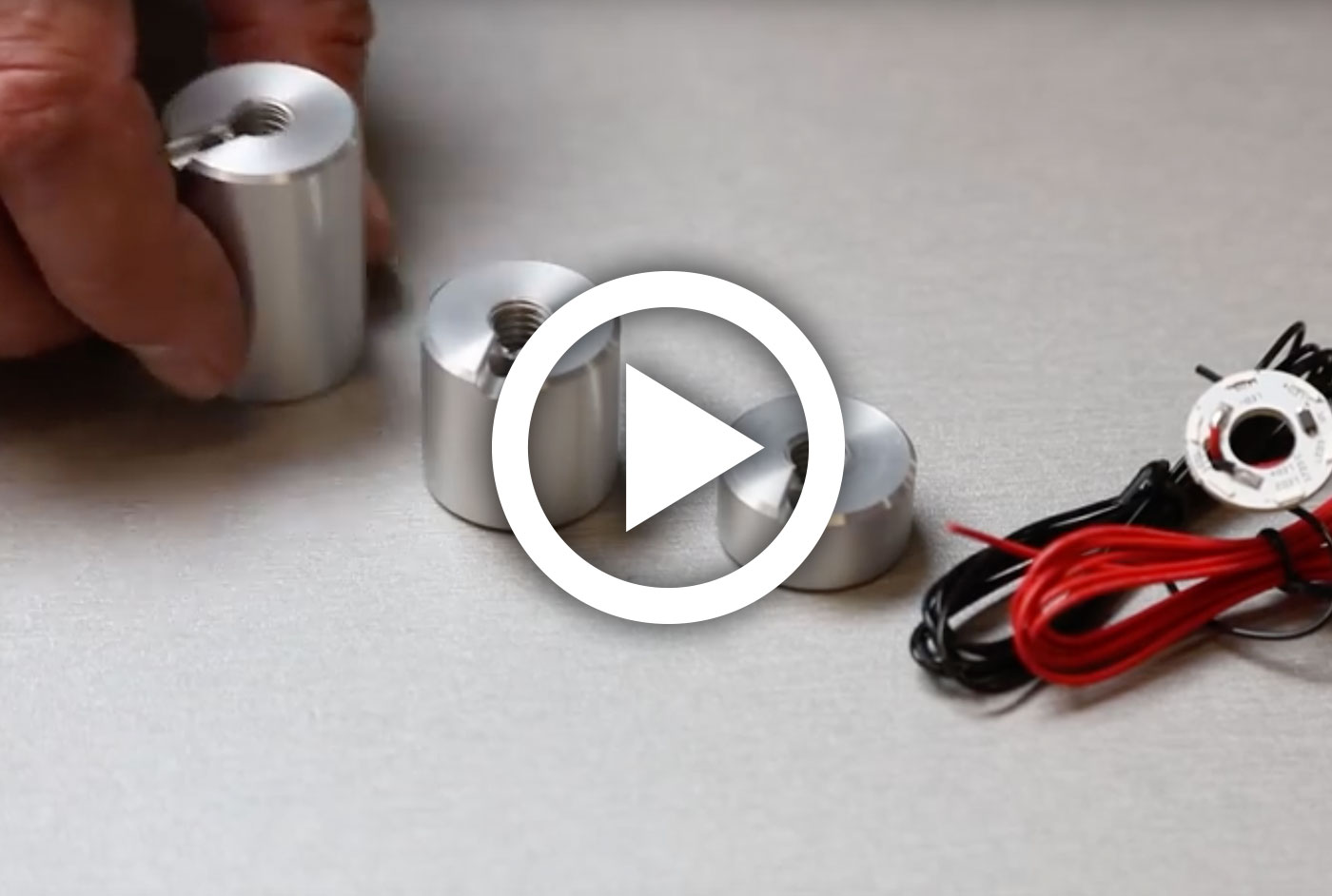 Latest News