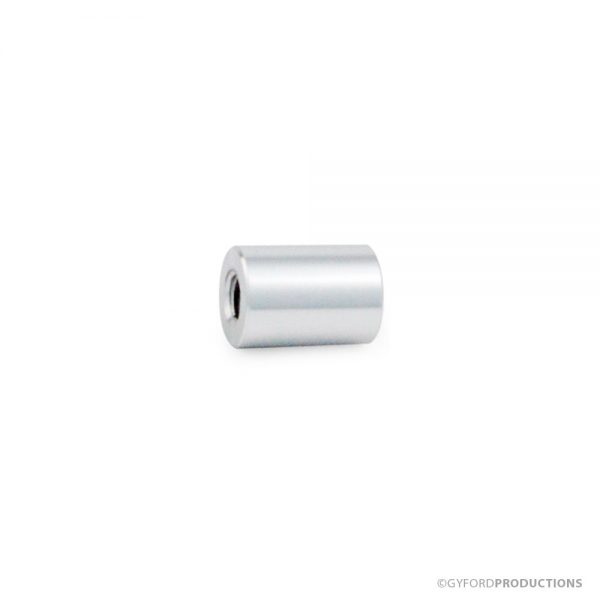 3/8 Inch Diameter Aluminum Barrels mount signs, graphics, panels and so much more from a wall, table or counter top. Standard Gyford StandOff Systems barrels are machined from aircraft-grade aluminum and receive a clear satin anodized finish. Standard barrels are available in multiple diameters and lengths and are compatible with our standard, low profile, hex, square or security caps.
Mounting Tip: The installation hardware is sold separately. Shop our Hardware section here for available options.
Tip: Buy here as a pre-packaged kit containing (4) standoffs, hardware and installation instructions.
Below you can watch an installation video in which our tech lead will teach you how to install StandOff Caps and Barrels. These are guidelines for installing single and double layered sign systems.
StandOffs

Included Hardware
* Select Product Variation Above
Recommended Applications
* Select Product Variation Above