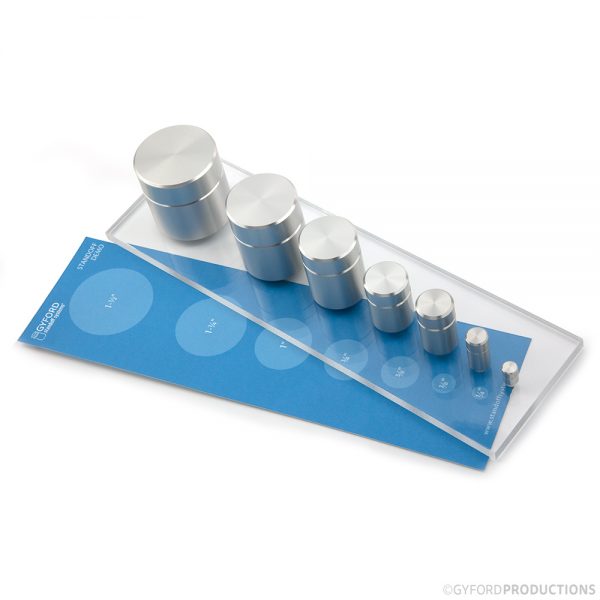 The Gyford Standoff Demo is a compact display with a selection of our Standoff sizes fastened to the acrylic base. The Standoffs include a cap and barrel and range from 1-1/2″ to 1/4″ diameter. This demo also includes an identification card with additional information about barrels available.
Demonstration Displays

Recommended Applications
Use as an example of Gyford's Standoffs. Great for Showroom demonstrations.