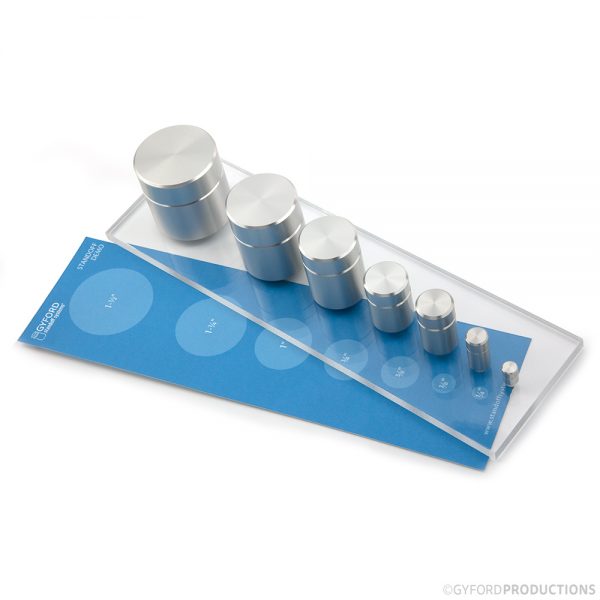 The Gyford Standoff Demo is a compact display with a selection of our Standoff sizes fastened to the acrylic base. The Standoffs include a cap and barrel and range from 1-1/2″ to 1/4″ diameter. This demo also includes an identification card with additional information about barrels available.
Demonstration Displays
Login or register now to see pricing or place an order.

Recommended Applications
Use as an example of Gyford's Standoffs. Great for Showroom demonstrations.