Materials
We manufacture Gyford StandOff Systems products at our facility inReno, Nevada and proudly source our materials in the U.S. Our products are machined from stainless steel and 100% recyclable aluminum. The aluminum components are manufactured with up to 55% recycled material and the stainless steel components contain over 90% recycled material.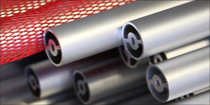 Manufacturing
We use advanced technology with environmentally-sustainable machining processes. We use precision manufacturing and strict quality control for every single part we produce. These processes translate into the distinguished look, feel and quality of our product.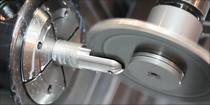 Service
We stand behind our company values. We do everything in our power to make design and installation easier for our clients by offering how-to videos, installation guides, one-on-one design support and application photo galleries. We pledge to deliver the best service with the highest quality product and help you take on any project, idea or design.