3 Insights for Trade Show Booth Design
3 Insights for Trade Show Booth Design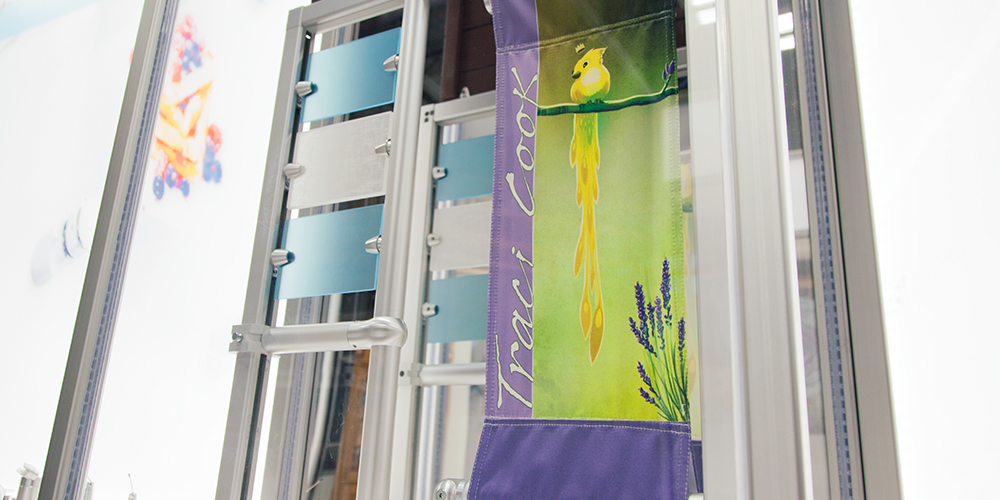 Depending on the industry trade show booths range from the extraordinary to a skirted table and cardboard sign. A business that is just starting out may be on a shoestring budget but that doesn't need to hinder your ability to create a great looking booth.
Creating an Environment for the Brand
Covering up heavily used, scratched, and tape residue laden curtain poles should be a top priority for any trade show booth. A backdrop is the one thing that an exhibitor should spend the most on. While exhibits may change, a backdrop can last for years and can often have the graphics reprinted at a fraction of the cost of buying a new one. The least expensive fabric backdrops can be found at a retail price of around $500. Fabric always looks great, breaks down into a small package and is lightweight. This type of backdrop also has the advantage of being person-portable; so if you are on a tight budget, you might not need to use the material handling services at the show to move your booth from the dock to your space.
Your backdrop should include a logo up as high as possible in the artwork to be seen from afar, should include the brand's main colors and that is about it. Backdrops should be used to set the tone for your brand and booth but fade into the background. Don't try to use these to explain your product features and benefits. This is a job better suited to a well-trained salesperson.
Exhibit or Flea Market Dump
Exhibiting at a show should include having actual exhibits. Many exhibitors dump their products or brochures out on tables or even on the floor. How is an attendee supposed to take these people seriously? Creating structures that contain permanent exhibits or that break down easily is achievable with products such as the StructureLite line https://www.standoffsystems.com/products/structurelite/ offered by Gyford Standoff Systems. This line includes extruded profiles and connectors that can be cut, tapped and attached to other structures or fastened into a self-supporting structure.
A catalog is meant to show the entire product line, not a trade show booth. Resist the urge to show everything your company makes and focus on the products that will speak the most to the attendees of the show. Display these products as actual exhibits. Place the products on pedestals or even in display cases. An open display case is another option, not having glass or acrylic around the product surface. This gives the impression of a museum display without restricting people from reaching out and touching the product.
Traffic Flow
A primitive fishing technique still used today arranges rocks to create a natural looking offshoot of a stream, corralling the fish into a closed off pool. Designers can create natural traffic flows just like this that lead attendees into their booth from aisles. You should never trap and eat attendees at a show but, when designing exhibits for a booth, think about the accessibility of attendees walking by. Will the attendees be able to walk directly into the booth or will they need to maneuver around short walls or tables. Are the exhibits accessible to attendees? Is a crowd in the booth more valuable than a crowd in front of the booth?
These three areas of thought are among the most important when designing a trade show booth and eliminate several other areas of concern in the process when ironed out ahead of time. With thoughtful planning, some shopping around, and preparation, anyone can design an inexpensive booth to launch a new business. Just remember, as your business grows, you will need to start looking at custom exhibit designs to attract more business and show off that you are a major firm. This really is a major part of trade shows. In some industries, firms simply break even with sales at the show but attend to have a presence in the market.