Upselling Standoffs for Sign Profits
Adding Value And Profit With Product Upselling
Be honest…as a business, you're always on the lookout for ways to make more money. You're searching for ways to make the products and services you offer more valuable and bring in better profit margins. Product upselling is a great way to do that.
It differs slightly from a traditional upselling model, which typically states, "If you like this product, then you'll really like this other product," with the other product being a fancier
or upgraded version of the first product.
Product upselling works like this: "If you like this product, then you'll like that product with this added feature." It's taking what you offer and making it
more valuable in the eyes of the customer.
Pricing example below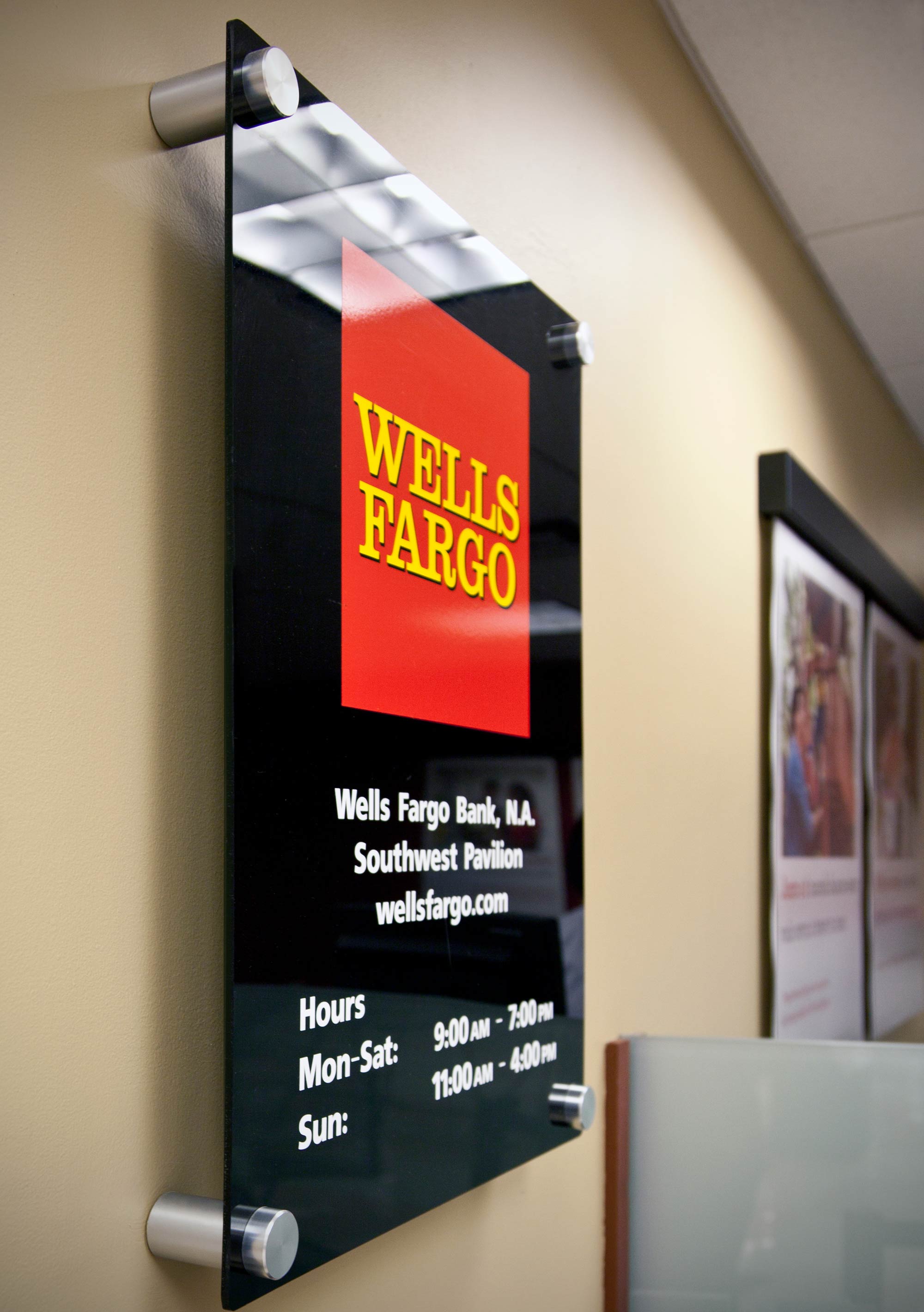 Standoffs are a great way to bring added value and profit to your next project.
Product Upselling with Mounting Hardware
Using a mounting hardware product like Gyford Standoffs to embellish and mount a finished sign can significantly increase the value and profit for that project.
Let's talk about the value that StandOffs can bring to a project. These are value propositions you can share with your customer to show them how this hardware option can make their project look its best.
Signs and awards that stand off from a vertical surface present depth and visual interest and receive more viewpoints than standard mounting options such as frames, tape, or screws.
Stand offs are crafted to become a graphic element in the overall design. Using multiple standoffs in the same piece can add additional layers of color and dimension.
Gyford Stand offs are proudly Made in the USA in Reno, Nevada, and backed by more than 30 years of manufacturing and product experience. These products are designed to mount easily and won't require additional maintenance.
Product Upselling in the Real World
So let's look at a real-world example of what product upselling can bring to your business. For this example, we'll show you how one online retailer is using standoffs to greatly increase the value of their signs…and how you can do the same!
We chose to look for a fairly standard sign configuration, one that most sign shops would offer their customers. One such sign was a .25" thick 12" x 24" printed, custom acrylic sign with standoffs. As of November 3, 2019, this sign sold online through a popular display company for $186.99. The same sign, without standoffs, sold for $71.99. You can see the added value that the standoffs bring to the sign right from the start.
How YOU Can Make Additional Profit with Product Upselling
Let's say you wanted to make this single sign in your shop and offer it to a customer with Gyford Standoffs. If you sold it at the $186.99 that the online retailer is selling for, you'd make an INCREDIBLE 74% margin on your 282% mark-up. Now consider this bid on a large multi panel wall!


Even if you choose an alternate fabrication method from standard acrylics, you can see that adding Standoffs to this project can increase your profits substantially.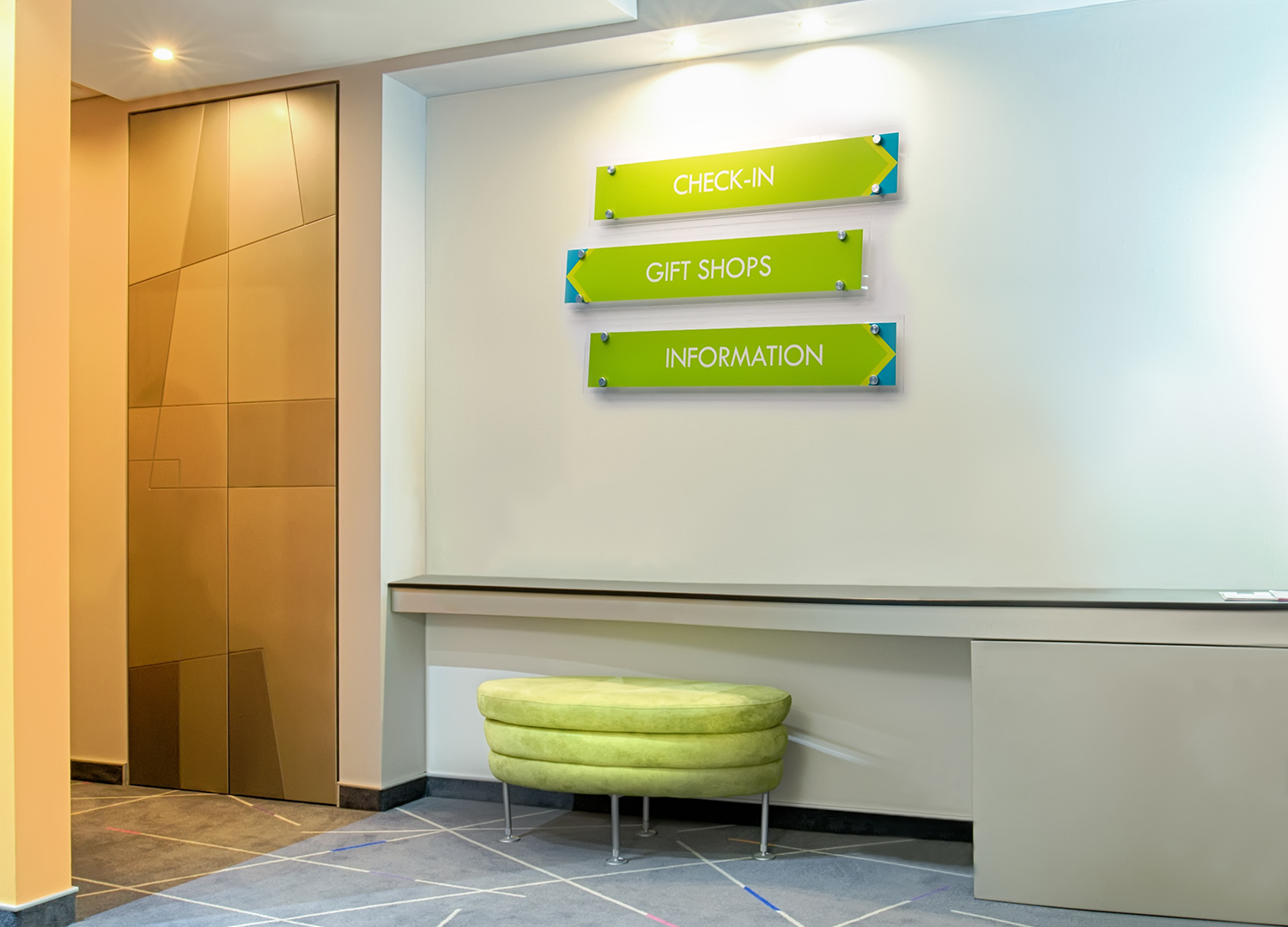 Thinking Beyond Signage
Take the principle of product upselling and apply it to other products you offer. Could you add Standoffs to an award?  A raised glass counter with sandwiched graphics? Keep in mind we also offer Edge Grip standoffs and Low Profile Caps  to expand on your design options. Once you start to look around, I think you'll see numerous ways for you to product upsell that you never thought of before.
Adding value to existing products is one of the easiest ways to bring additional profit to your business. Your customers will appreciate that you are offering them a way to make their project look even better, and you'll love the added revenue brought in by these simple additions.
Learn more about standoffs in the videos at the bottom of every standoffs landing page.
For general questions please contact us here