Bright Ideas for Illuminated Signs
One of the many challenges facing the sign professional is how to increase visibility. Signs provide information such as direction, business identity and departmental directories. Those signs need to be easy to find and read. Designers use a range of creative materials, sizes, colors, lettering, and mounting hardware such as standoffs to bring a sign forward, making it easier to see. Now there is another option for drawing attention to a sign, LED illuminated signs.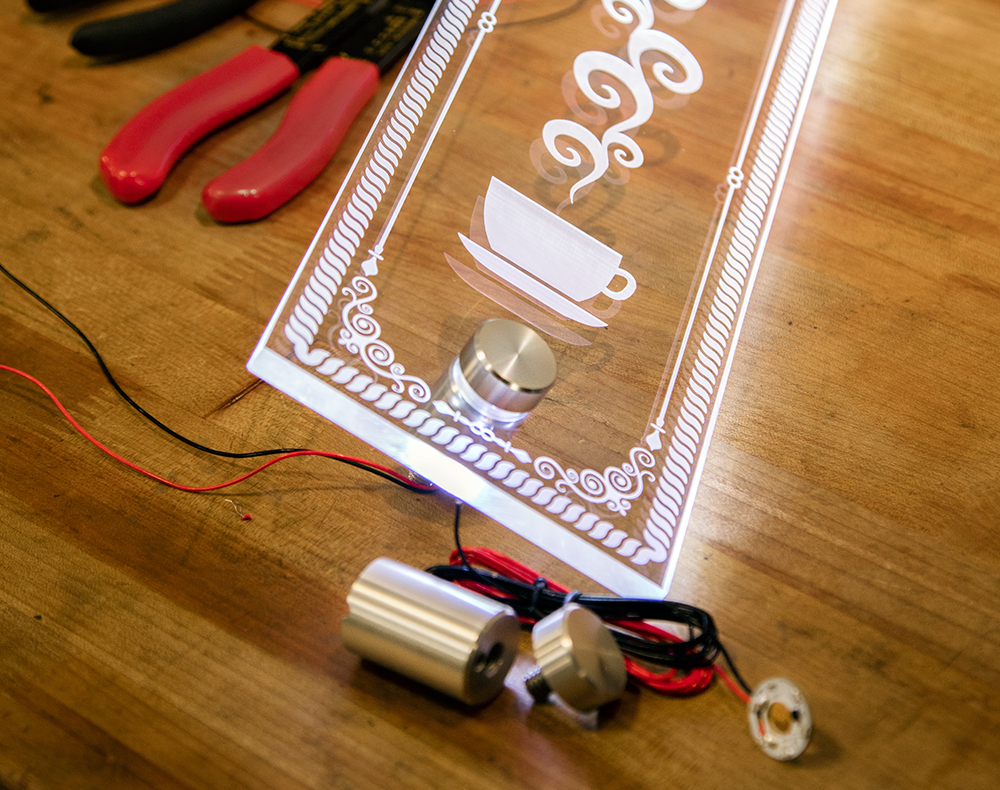 LED technology and manufacturing has been refined to a point where these light sources have become a low cost, low heat and low voltage alternative to traditional lighting. LEDs are available in small sizes, but still produce a high-intensity light. When combined with translucent panels, an LED will create an intense glowing effect on the edges and any etched surface of the panel.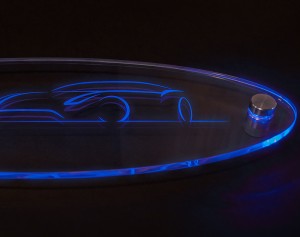 LED Illuminated signs draw more attention and are much easier to find than traditional illuminated signs. This is especially true in environments where ambient lighting is dimmer or in display windows. By adding light to your sign, it will stand out from the crowd and immediately get more attention.
Use LED lighting to make an advertising message 'pop'. Make wayfinding easier and markers more  prominent with lighted directional signs. Colored LED illuminated signs add to the overall atmosphere of a business by integrating with the décor.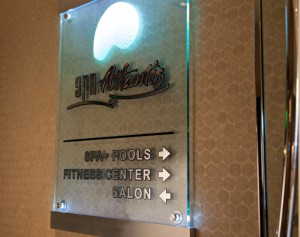 LED systems run cool to the touch, so they can be installed virtually anywhere you have power. Because LED systems are high output with low voltage, you can add several to your project without breaking the bank for electrical costs. That makes LED the cheaper, brighter, and more environmentally friendly way to bring light to your signage project.
So the next time you have a project that needs to get noticed, consider LED lighting. Your customers will love the brilliant results.