The Finishing Touch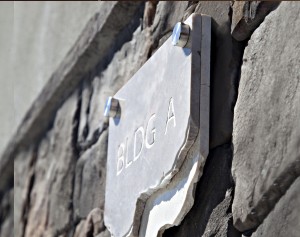 When it comes to mounting a project to a wall, StandOffs are a great option; their simplicity, clean appearance and interchangeability make them a very popular solution. You can choose by size, shape, color or material – there's an option for just about anything!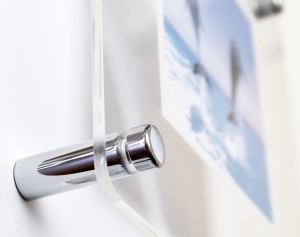 Sometimes you'll want to pick a cap that's proportionally appropriate, or maybe you're mounting glass and need it to be large enough to cover a vinyl washer. In some outdoor applications, people prefer stainless steel StandOffs for their durability. Security caps are great for high-traffic areas when a tamper-resistant application is important.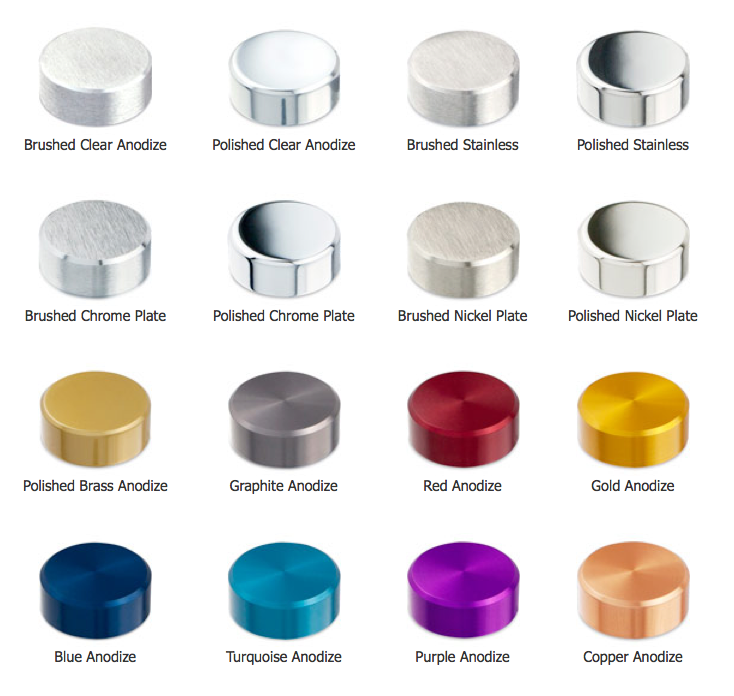 Sometimes choosing the right StandOff just comes down to the color you like. Aluminum StandOffs come in a wide variety of colors, and you don't have to worry about paint because the color comes from an anodizing process that creates an extremely durable finish. In addition to colors, you'll see options to brush, polish or plate your StandOffs.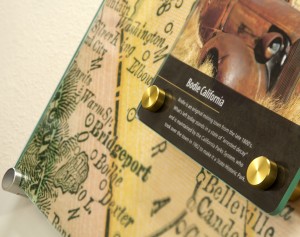 When picking a custom color, it's important to know how the finishing process works. In addition to the extra lead time required for custom work, pieces are usually anodized, plated or polished by batch rather than individually. This means that, for most anodizing companies, the price is fixed and you'll pay the same amount whether you order one piece or several hundred. Got a big project? Custom colors can add an impressive personal touch for a very reasonable cost. If you're working on a small project that only needs a few StandOffs, you might prefer to stick with a more commonly stocked color like clear, black or brass anodized aluminum.
Whatever your project, there's a StandOff that's just right. Have fun exploring the possibilities and watching your design come to life!