Hardware Made To Be Seen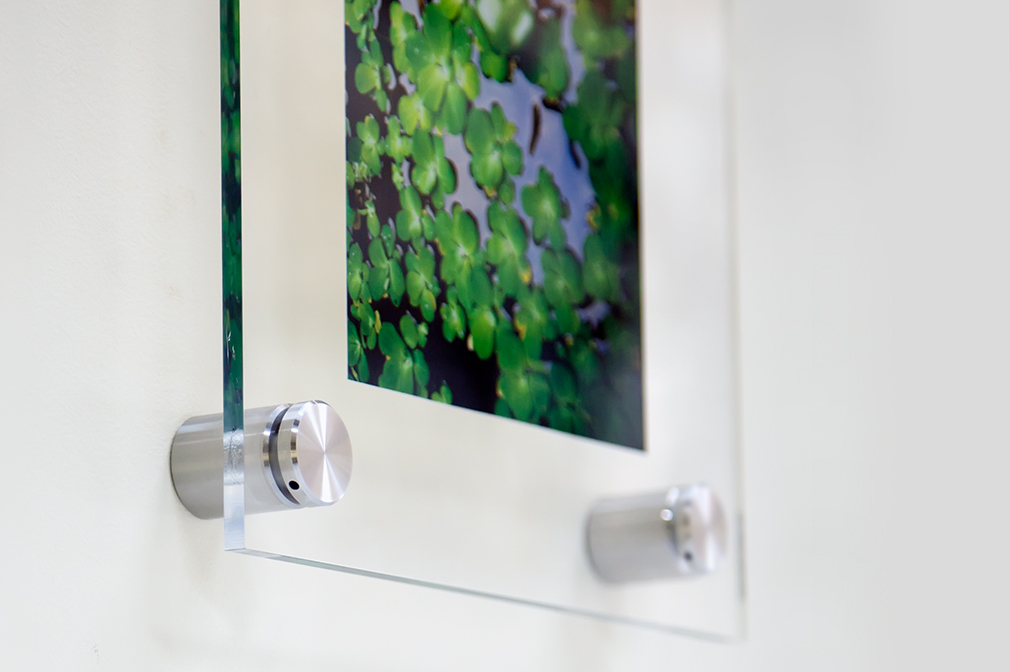 There is no shortage of wall art in eateries these days. In fact, many restaurants are moving away from stark utilitarian dining rooms and creating spaces with modern interior design concepts. Even fast food restaurants are starting to catch on to retail atmospherics lessons learned from the phenomenal rise of chain coffee houses. Sadly, some restaurants are still overlooking the finishing touch on their design and simply using wood screws and exposed zinc plated nuts and bolts to mount a span of items from paintings to vintage bicycles.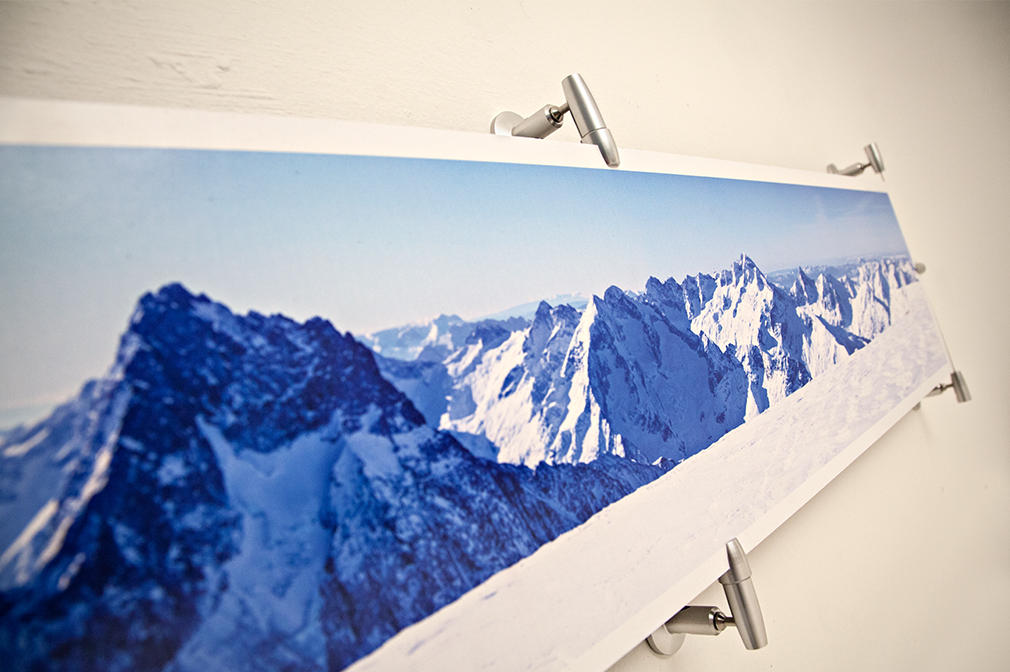 A Sad State of Affairs
When the burger place has better mounting hardware that the $35 a plate cafe, something is very wrong. Some theme restaurants may be trying to offer a more down-home and crude looks in their decorating but for the ones that don't have a theme, using a common wood screw to hang artwork is just wrong.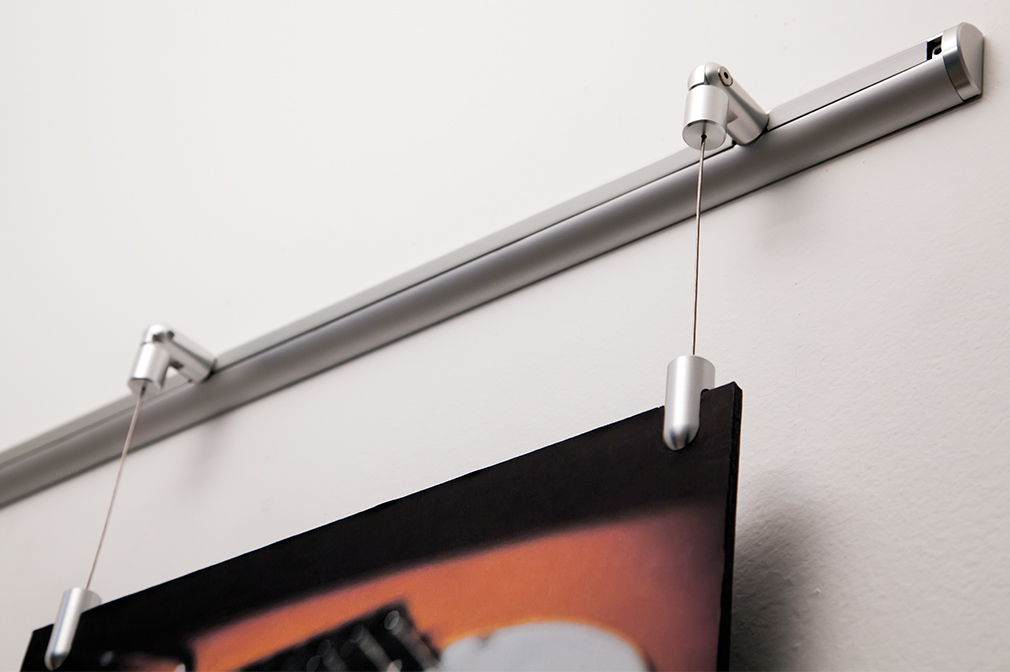 Reality Check
Artwork, by its very nature, is meant to be looked at and let's face it, most antiques that are not restored have transitioned into quasi works of art as we harken back to yesteryear and how things used to be made. Mounting hardware for works of art should not be an after thought. If the piece of art is meant to be looked at, than the hardware must be as well.
Benefits of Modern Mounting Hardware
Wire suspension picture rails are an impressive mounting solution for framed artwork and offer quick-change options for curators that want to rotate collections. These systems also give users greater flexibility when changing heights of artwork without marking a wall up with old nail holes.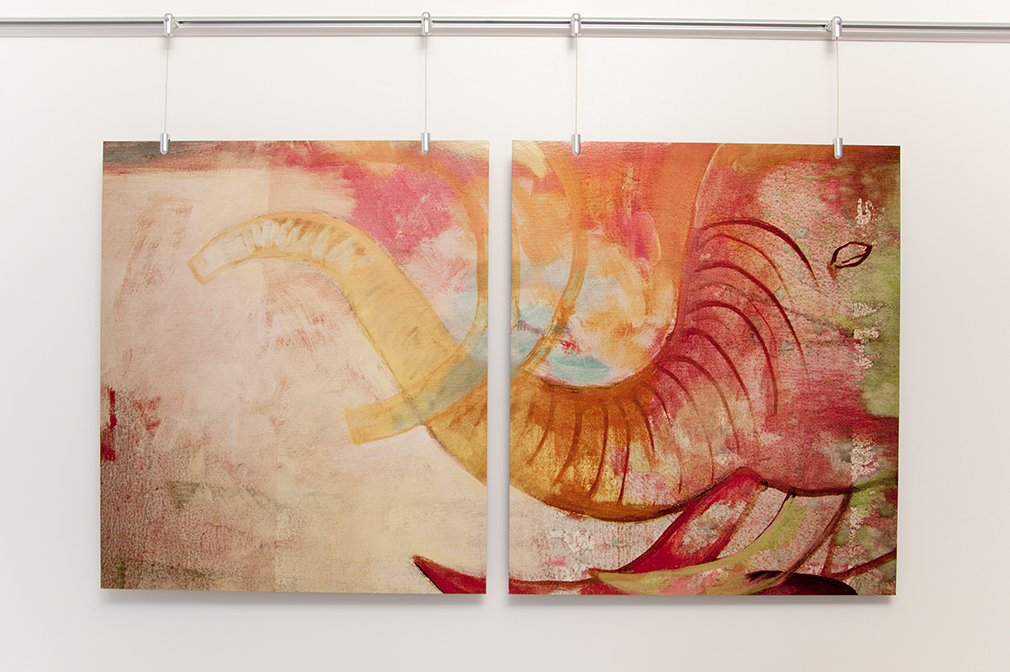 Many hotels and resorts have hung paintings with a sheet of acrylic in front to protect the work of art from fingerprints. Using a UV filtering acrylic like OP-3 will also further protect artwork. from sunlight. Mounting these sheets of acrylic is made easy with a simple cap and barrel system. This hardware also dresses up the installation and adds to the atmospherics of the space.When mounting prints or even required licensing information in an area accessed by guests, it is beneficial to use a wire or rod system. These systems can sandwich the prints between two pieces of acrylic and dress up the display while also making it easy to change out the artwork or certificates on display.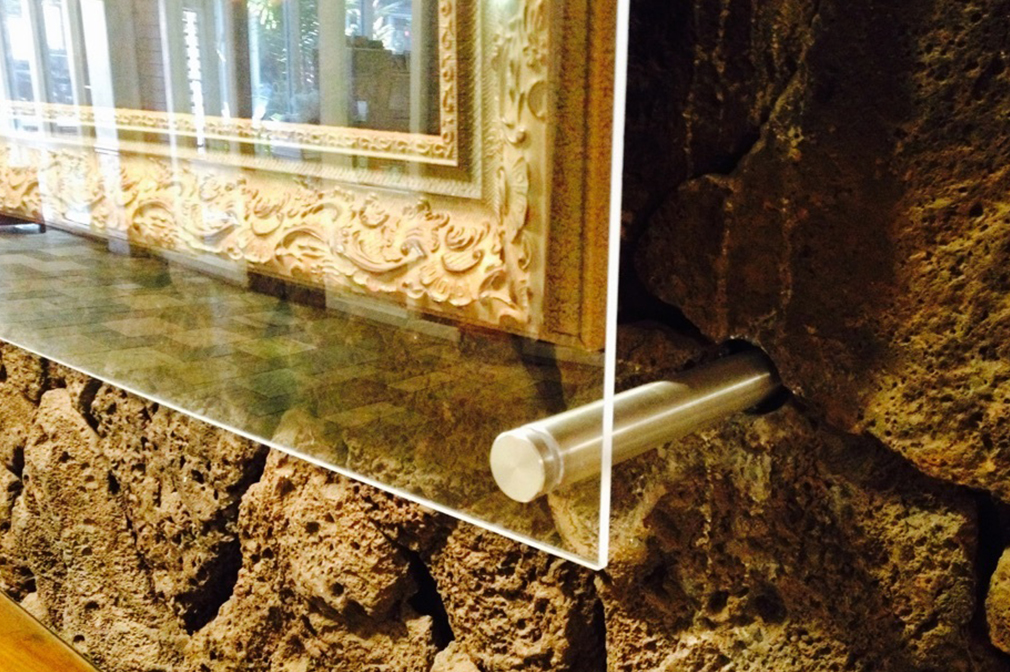 Giving guests an experience that cannot be recreated at home is a sure way to earn repeat business. Who wants to go out to eat at a restaurant that looks just like their own kitchen? Dining should be an experience from the flatware chosen to the way artwork is displayed on a wall. As restaurateurs have started learning these lessons, sadly old giants in the retail space have not and are dying dusty and bland deaths due to a lack of vision and ability to learn from disruptors like modern coffee giants. Interested in more information about retail atmospherics? Check out some of our other blog entries at www.standoffsystems.com/blog