Project Management Advice: Mapping Resources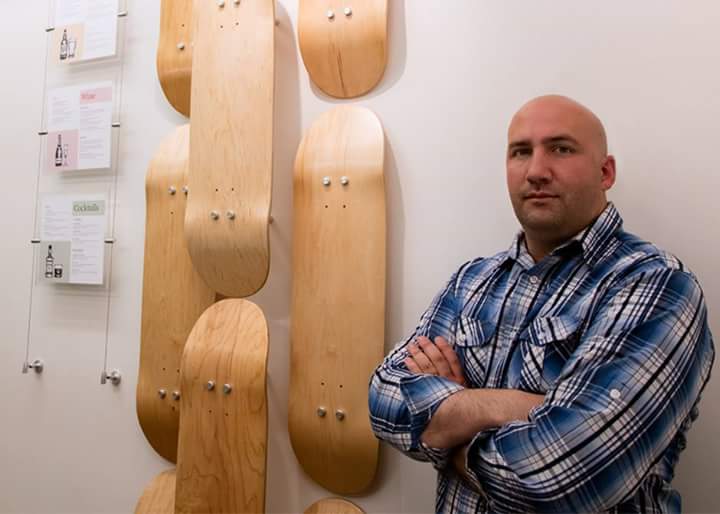 Receiving a large order that a shop previously hasn't fielded before can be a pain to fulfill. Sure, the influx of revenue is great but some orders may paralyze a shop by requiring all available resources. Below, a project management theory on managing resources will be discussed. The reader will learn how to map out resources and maximize their use in a shop.
Allocating Resources
To run projects like a pro, one must think of everything involved with the project as a resource unit. Work hours, materials, equipment, money, etc. are all broken out into units of measure. Assign a usage grid to each resource and track when those resources will be used throughout the day and throughout the week.
Estimating the required resources by the hour will show he project manager when specific equipment will be free at any point throughout the day and work week. This allows employees to be shuffled around and other projects to take advantage of resource downtime when large projects are hogging machines or employees.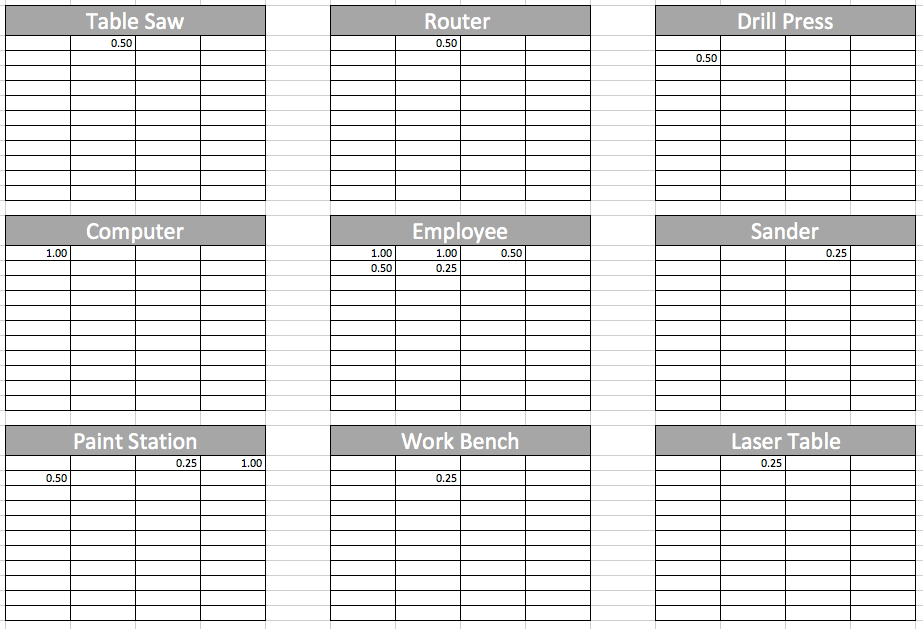 Dividing the Work
Dividing the work into sections or "work packets" further increases the project manager's ability to manage resources. For example, figuring out what activities can be completed simultaneously and which ones need to be completed before other activities. This also gives the project manager the ability to assign several workers to the project . Employees might not know how to use specific machinery in the shop but these employees could jump in during the sanding and painting phases of a project. This frees up the machinists to get back on the tasks they are good at. Below there are two flow charts showing the steps and resources needed to make an award. Notice that some steps need to be completed before others and that some steps can be completed simultaneously.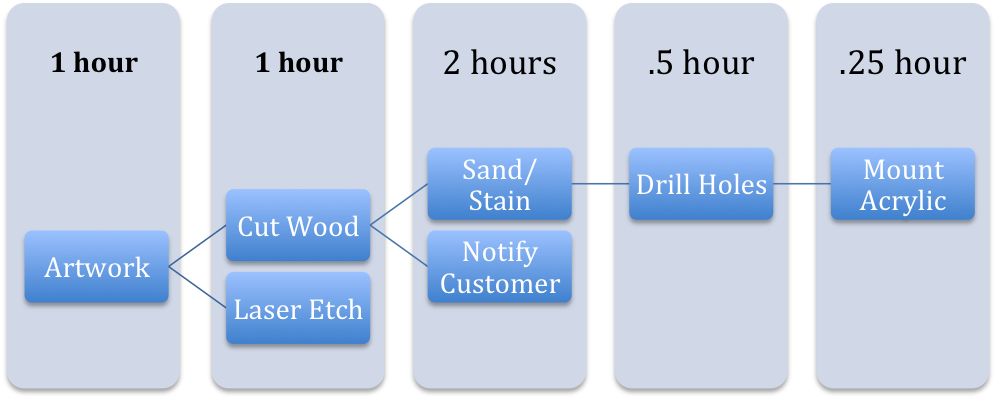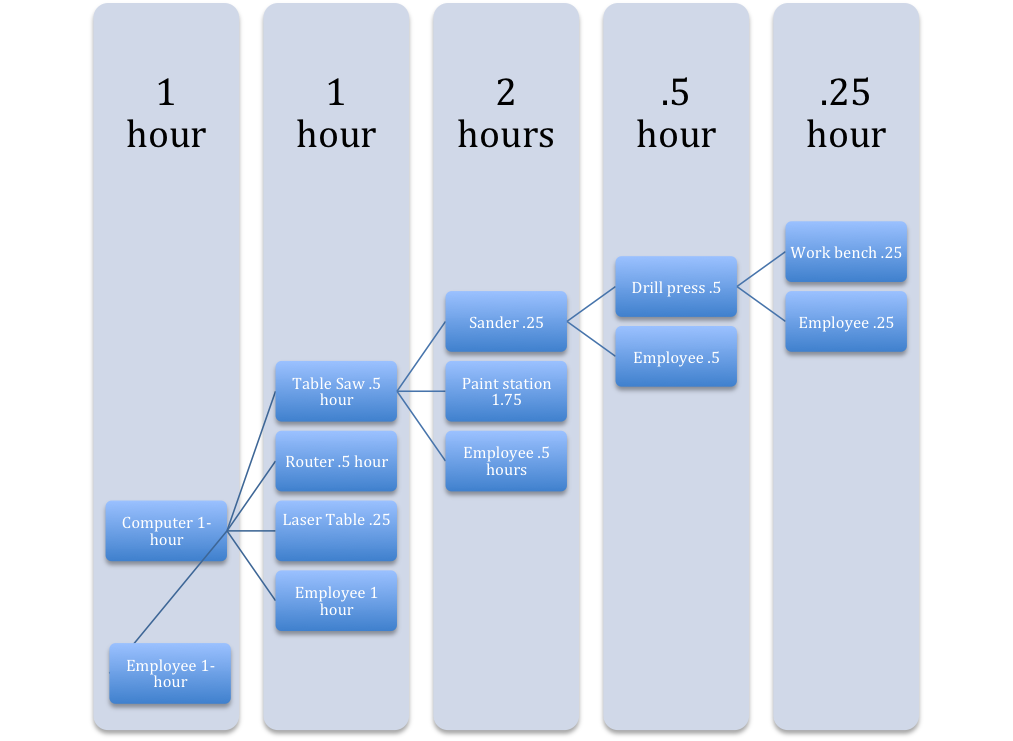 For more info about project management theory, try finding a used copy of the PMBOK fourth edition by The Project Management Institute. These typically can be purchased for under $10 as the 5th edition was published recently and the 4th edition books no longer have a primary market. IBSN 978-1-933890-51-7