How to Win At Trade Shows Part 2
In this continuation of How To Win At Trade Shows Part 1, the author will focus on backdrop options, shipping strategies and the most common products/services ordered for trade shows.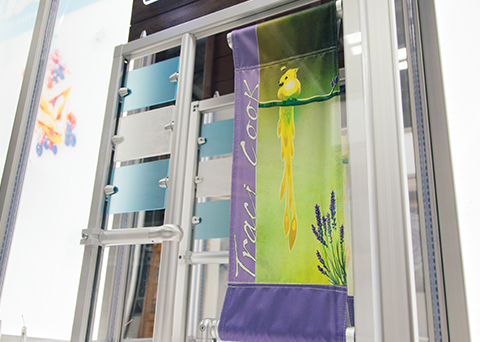 Information for Services
Some trade shows are great about providing information for exhibitors on their website and there will usually be an exhibitor kit available with information and order forms for all the goods and services offered for the show. Exhibitor friendly trade shows will even offer a checklist with due dates detailing when services need to be ordered and early bird pricing. Acquiring this exhibitor kit and a schedule for the show including dates and times for shipping, installation/dismantle of exhibits, and show hours gives the exhibitor all the information needed to schedule shipping and arrange travel plans.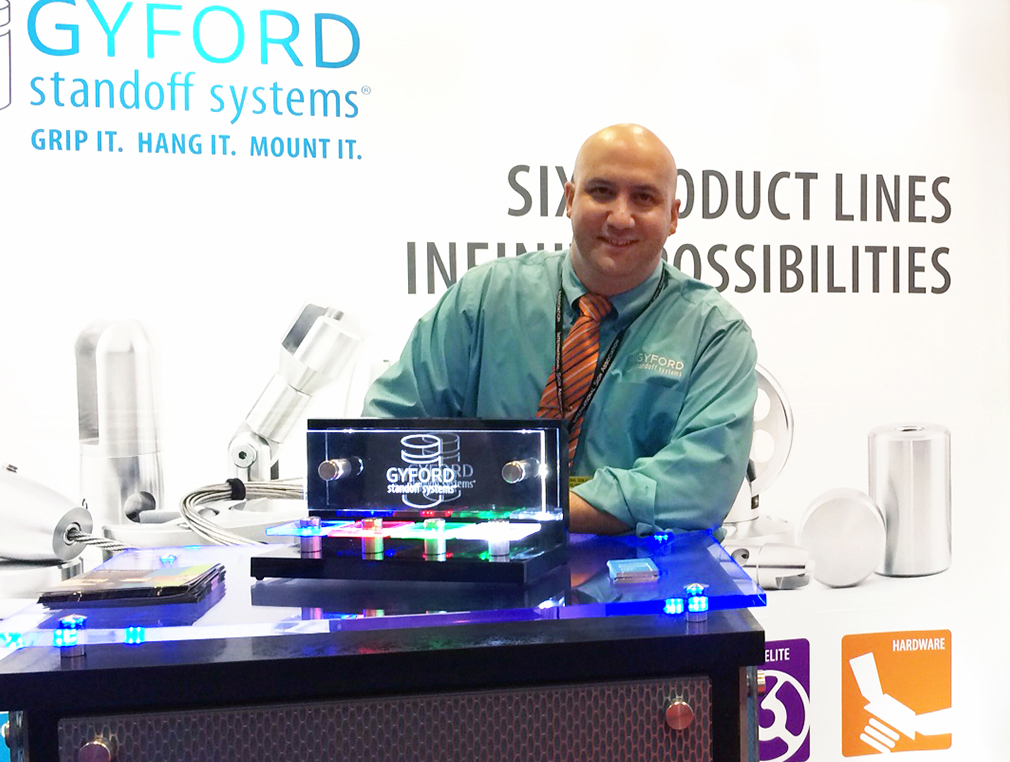 Choice of Backdrops
Common low-cost exhibit spaces typically rage from 10×10 to 10×30 in-line spaces at shows. Whether a company is setting up a simple tabletop display or free-standing exhibits, having a backdrop for a booth is recommended. Backdrops should be used to communicate your brand via colors and logos, but also help set the mood for the environment of the booth.
Lightweight pop-up style backdrops that are skinned with stretch fabric are a great option for a low cost booth and these backdrops are very quick to assemble and disassemble. These backdrops are improved with the addition of clamp-on overhead lights.
LED backlit frames are one of the best options for exhibitors these days. Backlit frames take longer to assemble than a typical pop-up display. A fabric membrane is then fitted the frame usually by shoving a silicone edge sewn on the fabric into a channel around the edge of the frame. By lighting this taught fabric from behind, these frames create vivid imagery.
Custom backdrops/booths may be the ultimate choice in brand communication and exhibition for a company. Design houses partner with exhibitors to create one of a kind custom backdrops and booths. If an exhibitor can secure a sizable budget, this is a recommended route to take.
Booth Space
Many shows offer an all-inclusive package that includes a space, carpet, table, chairs, etc. These packages certainly can save an exhibitor money and are good options when traveling abroad. It is the author's suggestion to pass on these packages and use a backdrop as mentioned above. If the exhibitor does rent a table, be sure to have a custom tablecloth created for your brand and color scheme. If ordering products and services for a blank booth space, below is a quick checklist to use containing the most frequently ordered services:
Carpet
Carpet Padding
Electrical
Waste Basket
Cleaning/Vacuuming
Lead Retrieval
Coordinating Exhibit Shipments
When planning a trade show circuit, the exhibitor should leave up to a month in-between shows if possible. This gives ample time for the exhibit to be sent back to the office if needed to be reset/restocked and enough time to send the booth to the advance shipping location for the next show. When exhibits are shipped to advance shipping warehouses, these shipments are then delivered to the booths at the show first, whereas shipping directly to the show can incur extra shipping charges from the carrier due to waiting in-line to drop off.
If booths typically return to the office in good condition, an exhibitor may want to ship the booth directly to the next advance warehouse rather than back to an office location. This will save the exhibitor freight costs and eliminate shipping charges for several shows providing that the receiving windows for the advance shipping locations are within a reasonable amount of time after a show.
Using Easy to Find Crates
The final tip for this section is related to crates. Most booths ship in either black cases or large wooden crates. It is recommended to clearly mark all your crates with your company name/logo and paint your crates so that they are easily identifiable. When crates are delivered to a booth during set up and break down, the crates are not always kept together or even close to the booth. This tip will help the exhibitor identify the crates and also create a unique description in the event the exhibitor needs to send a worker off to find a missing crate.