How to Place an Online Order
ATTENTION: SITE HAS CHANGED. THESE INSTRUCTIONS ARE NO LONGER VALID. FOR INSTRUCTIONS ON HOW TO ORDER ONLINE, PLEASE CONTACT US.
Have you ordered Gyford products from our website? It's easy and convenient; read on and watch our video tutorial to become an online-ordering expert.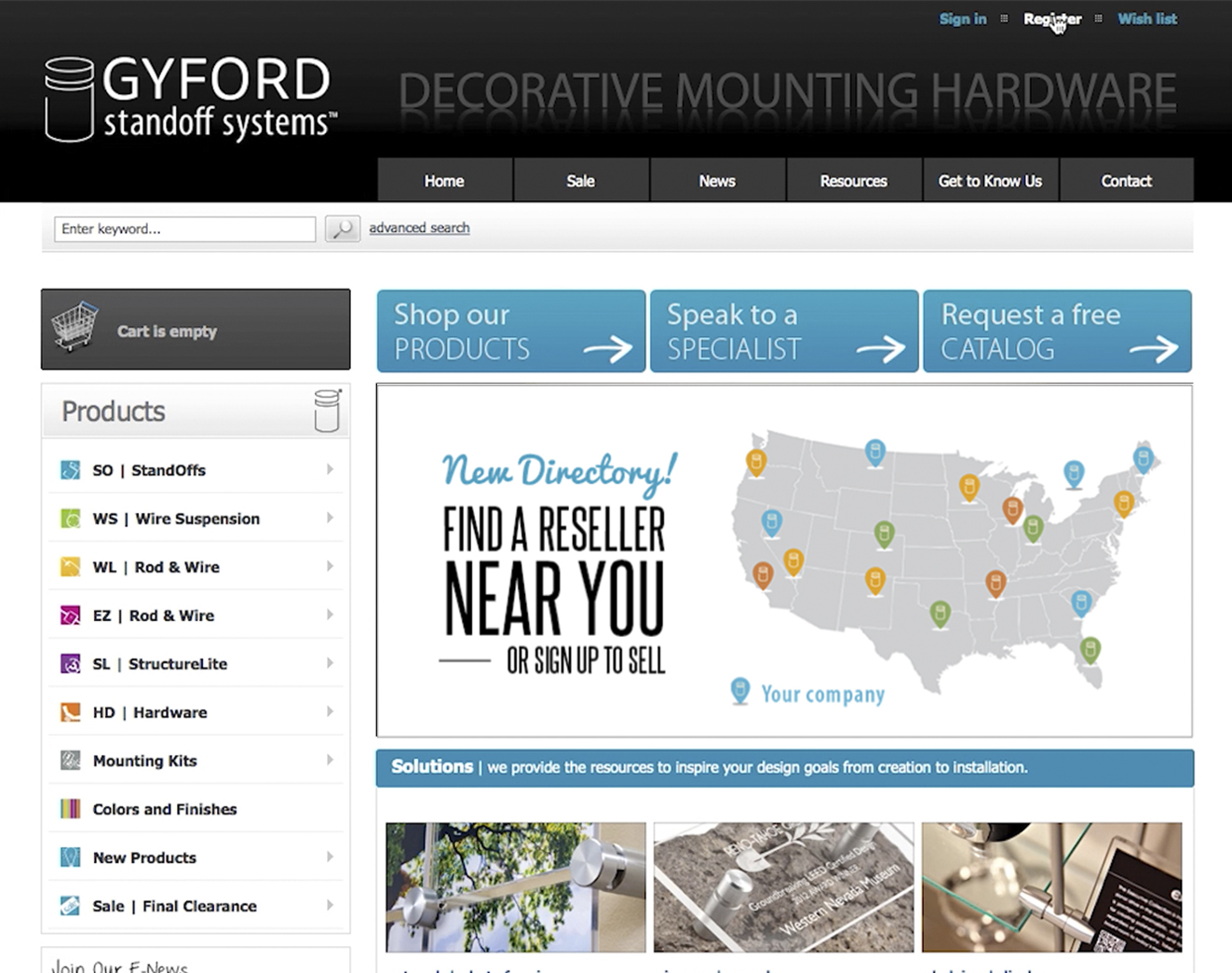 First, you'll need an online account. Click the "Register" button at the top of our website to start.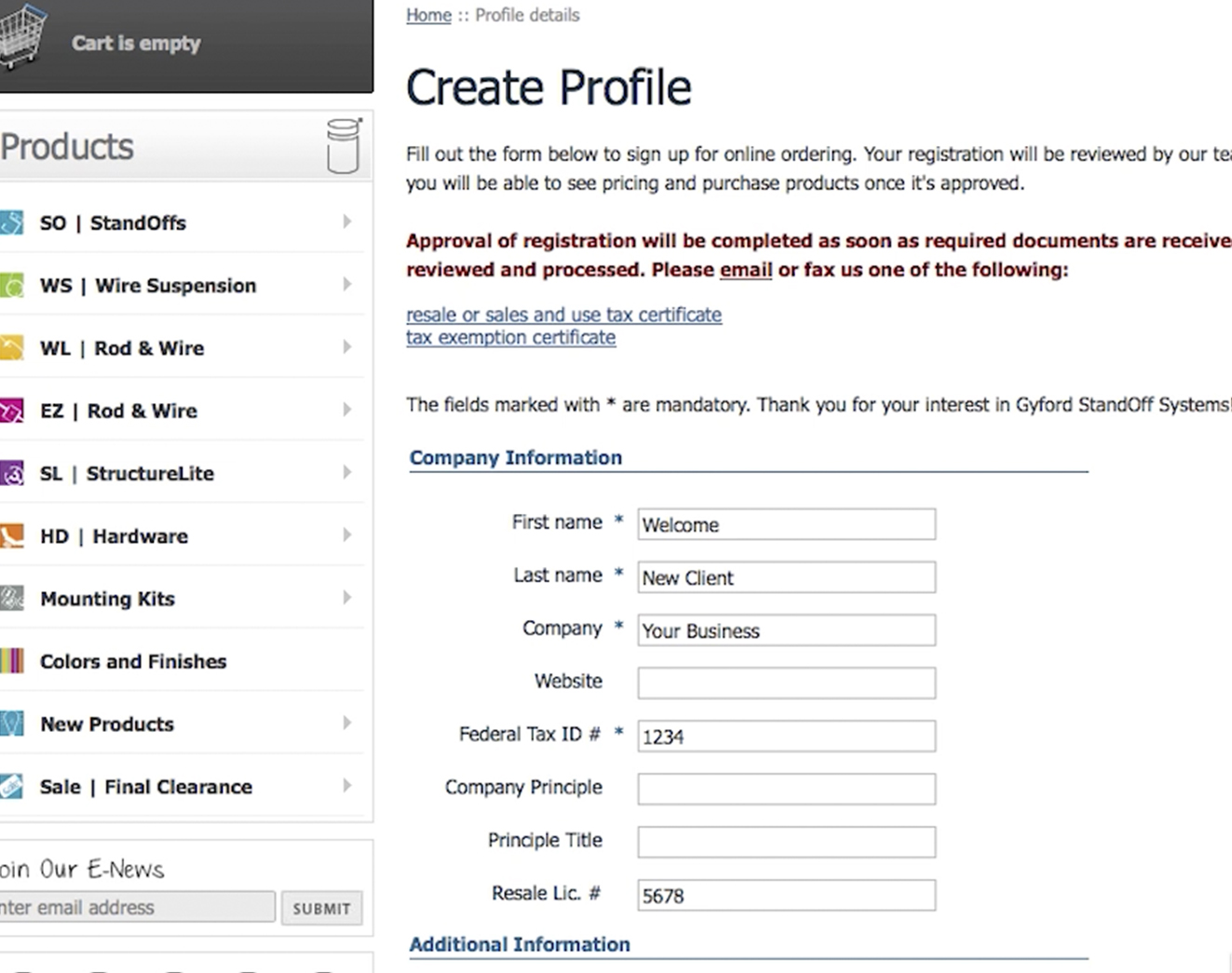 Your account will have necessary details like contact information and your Federal Tax Identification Number. As a manufacturer, we sell wholesale and need this documentation to ensure that the required sales tax will be paid on our product (for more information, check last week's blog). Registration is typically reviewed and approved within one business day. If you're purchasing for your own use, use our Reseller Locator to find a Gyford retailer near you and keep in mind that we can ship directly to you.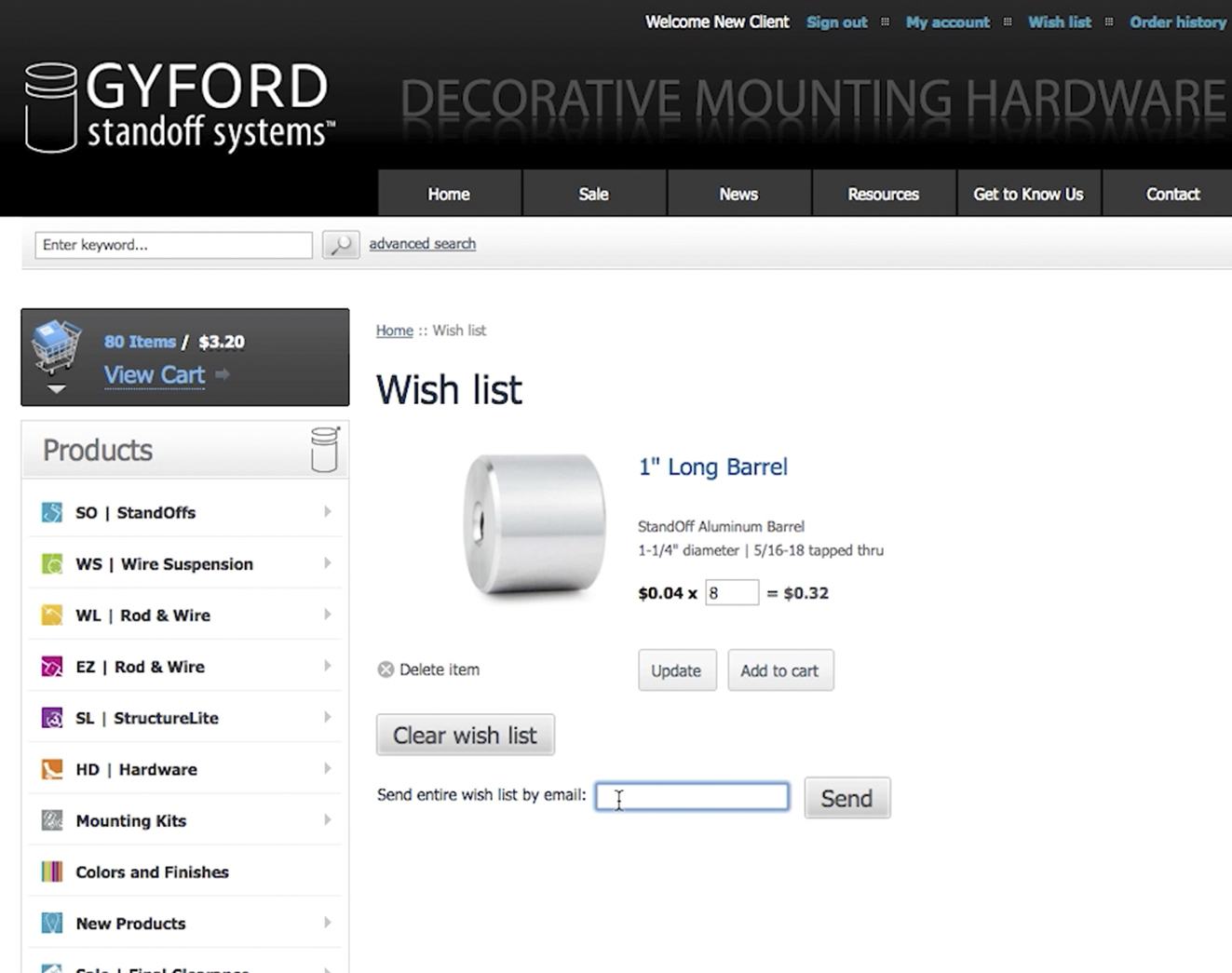 After registering, you're ready to start shopping. Browse products by category or find a specific product by using the search bar. Enter the quantity needed and click "Add to Cart." In some cases you'll need to enter cut lengths or other special instructions.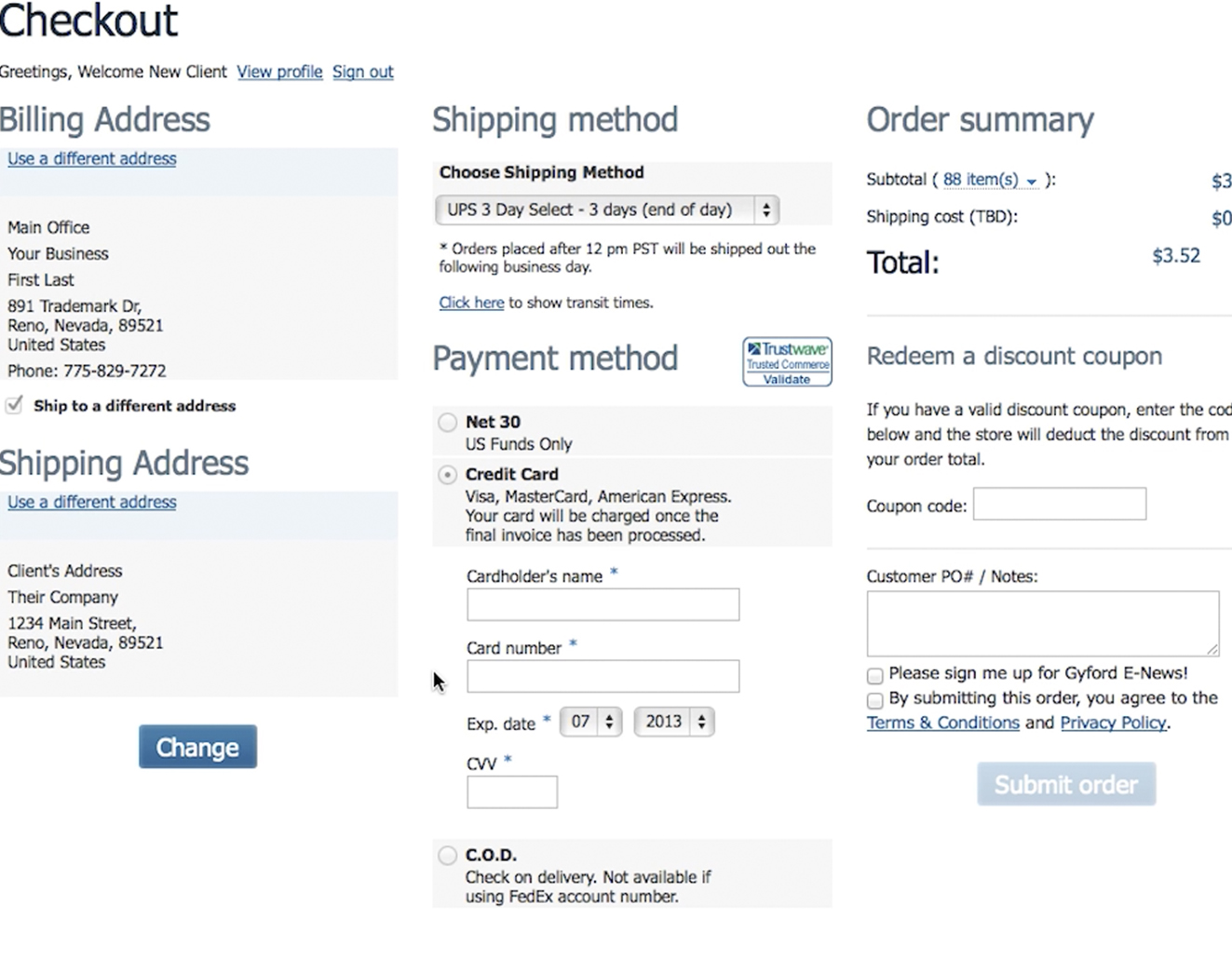 When you're done shopping, review your shopping cart click "Checkout" and enter your billing and shipping information. To complete your purchase, click "Submit Order."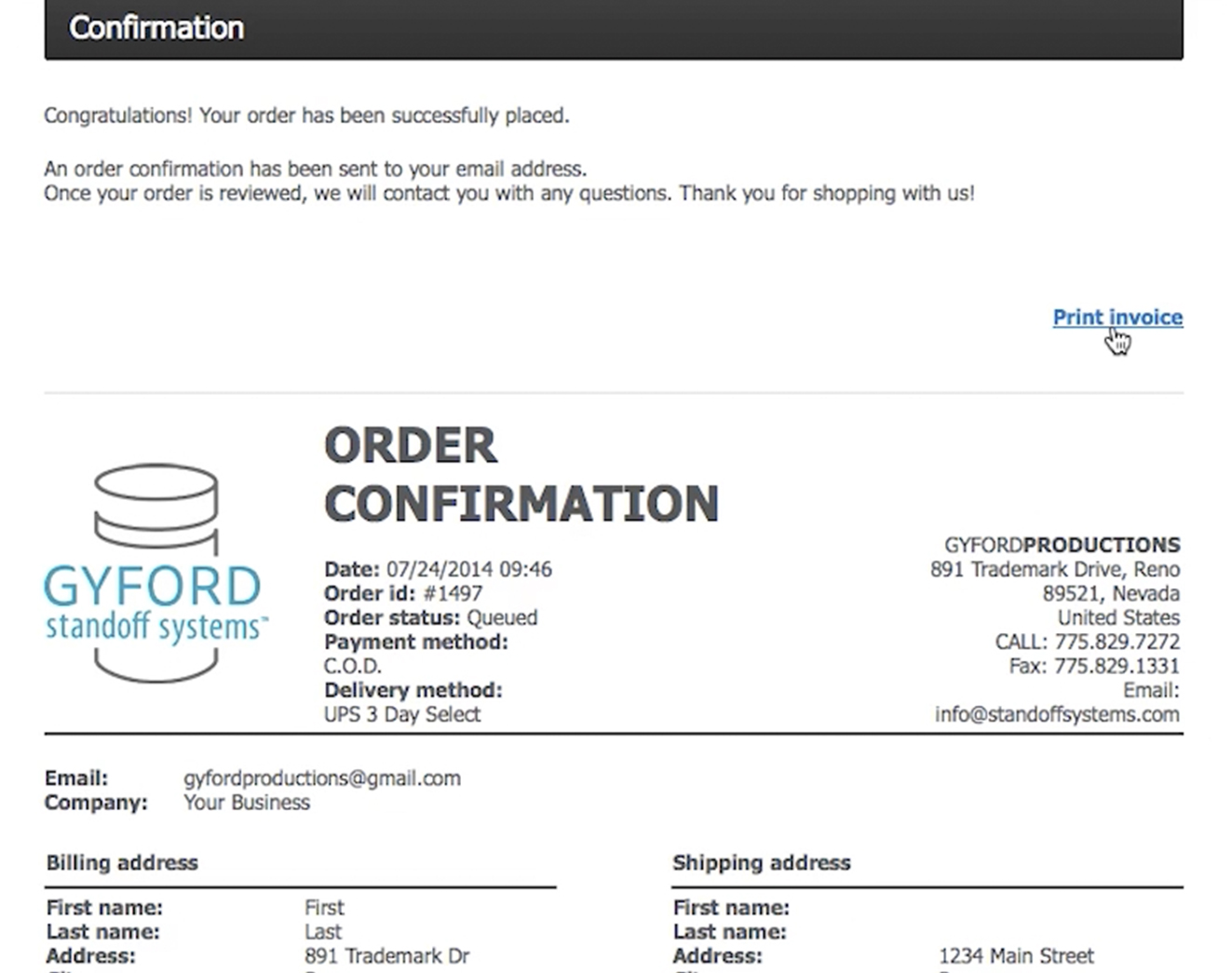 You'll then receive confirmation and a printable invoice.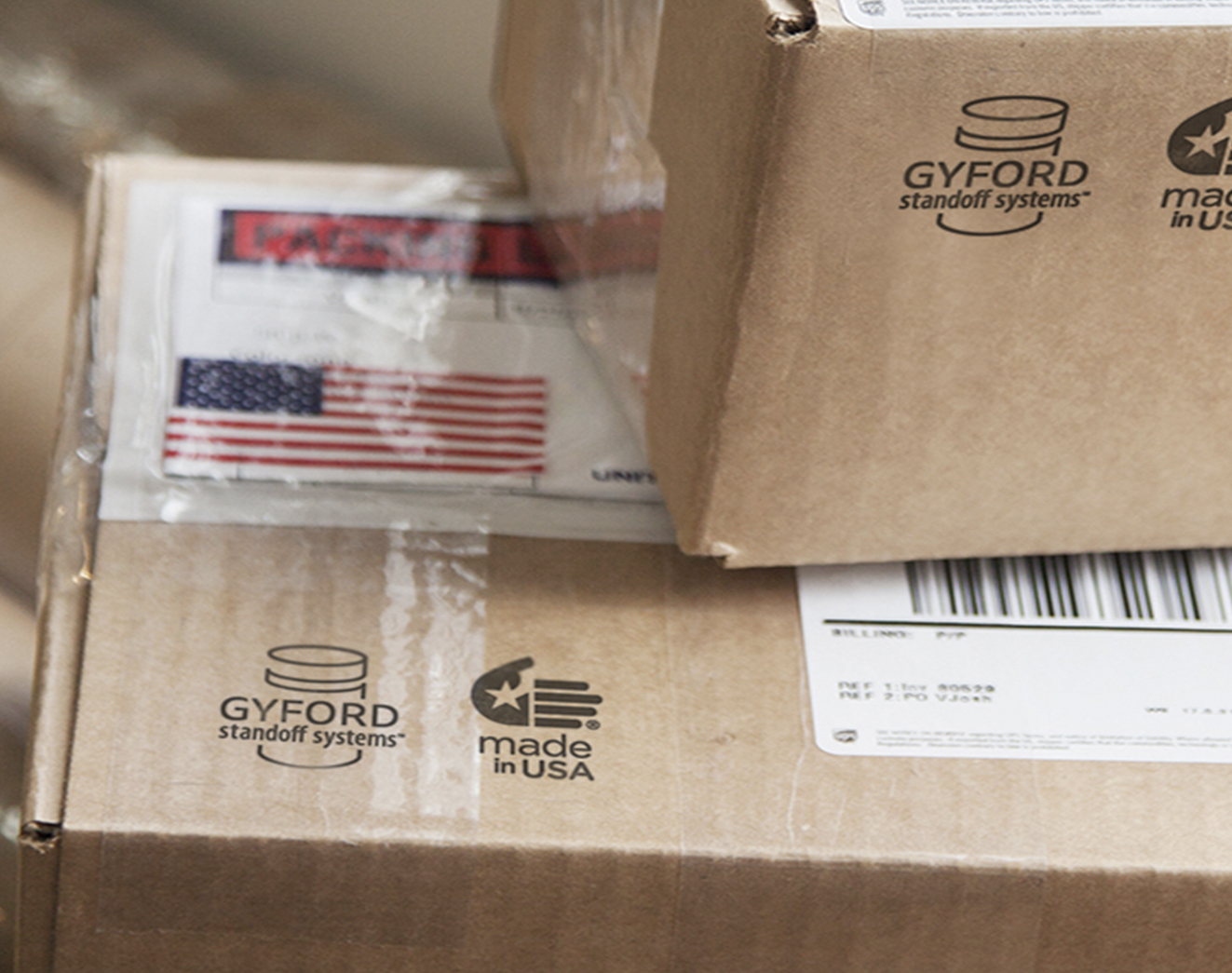 Finally, watch for your Gyford box and bring your design to life! We appreciate your business and would love to see the finished project, so submit photos here to get $20 off your next purchase!
For more information on purchasing from us, watch our video tutorial: