Rods & Rails: Hanging a Banner From a Full-width Rod or Pole
If you're looking for a sturdy mounting solution with a clean, modern appearance, you might want to think outside the box. Got a banner to hang? Try using a pole pocket at each end to hang your banner without putting holes in your material and risking tearing or fraying. How about a large-format print? No matter what material you print on, it will bow at some point if it's not adequately supported; that's why you'll need a solution like a slotted rail to support the entire span of your material.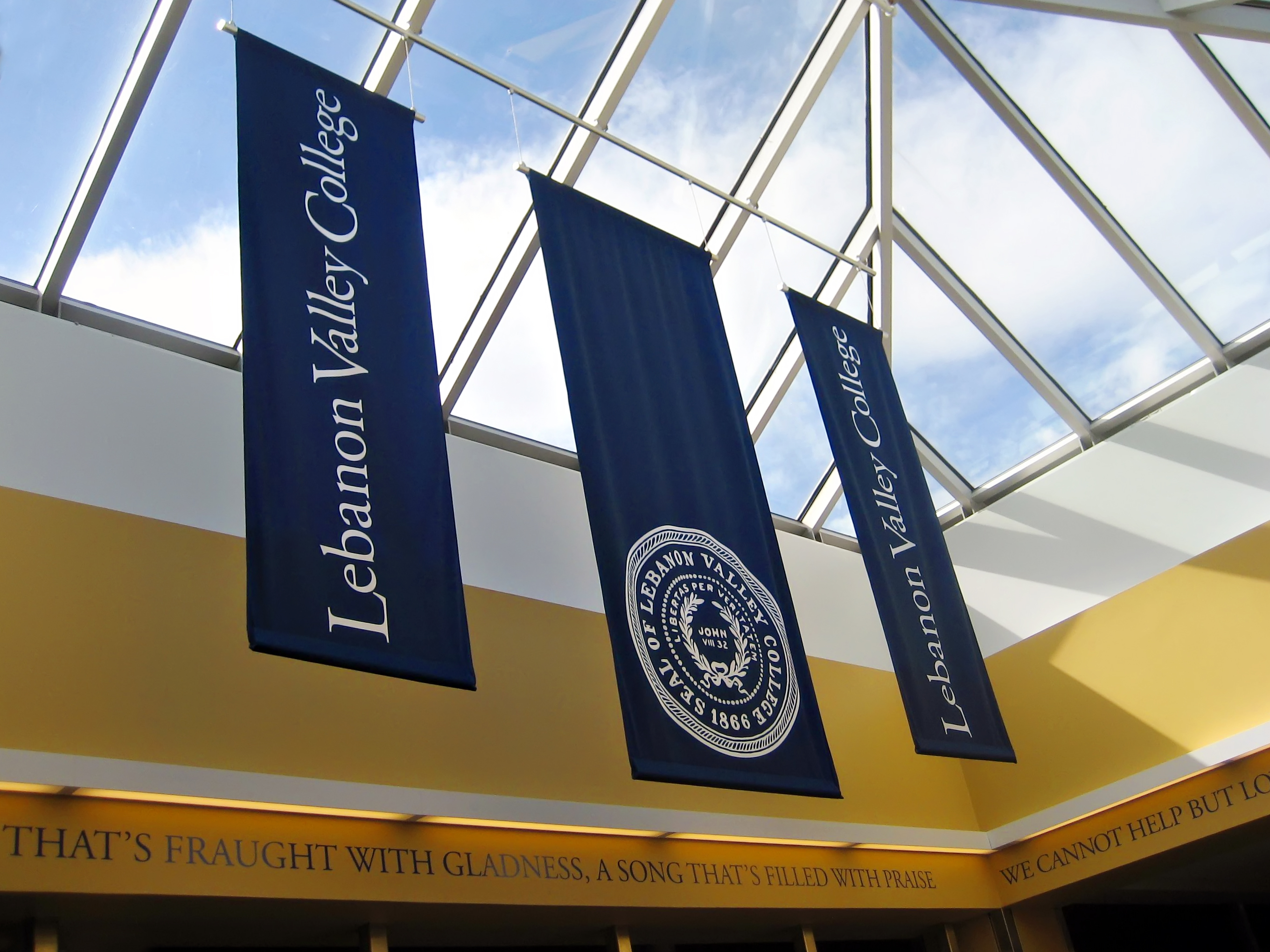 By hanging a banner from a full-width rod or pole, you allow it to hang straight and level without wrinkles caused by hanging the banner by its corners. To create this kind of system, you'll need a little extra material at the top and bottom of the banner that can be folded over and sewn in place to make a closed loop. Simply slide the pole – either rod or profile – into the pocket and attach wires at the top using connecting hardware.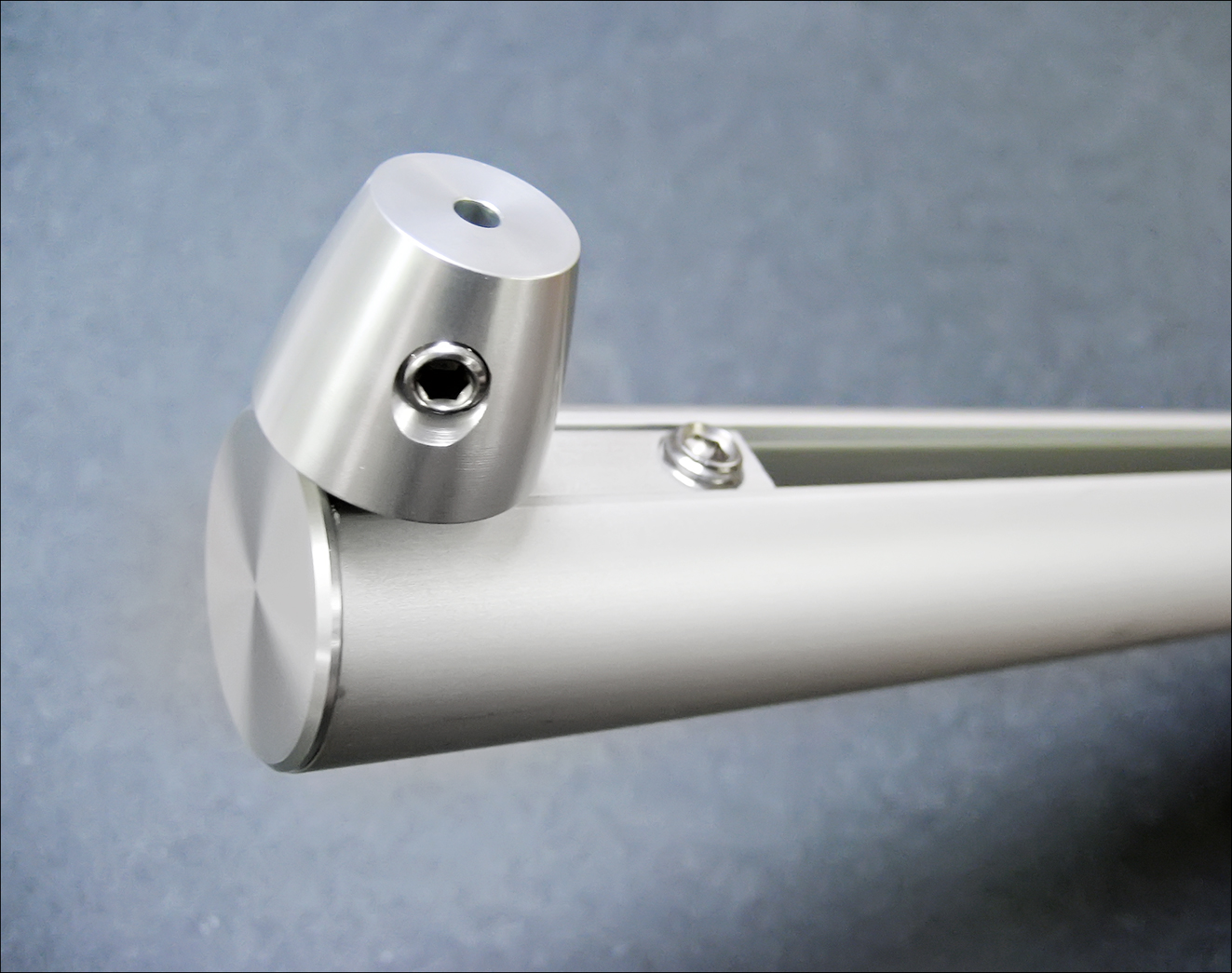 For a floor-to-ceiling banner, you can create tension by using wire to attach the bottom pole to the floor. This image shows an expanded view of the necessary hardware.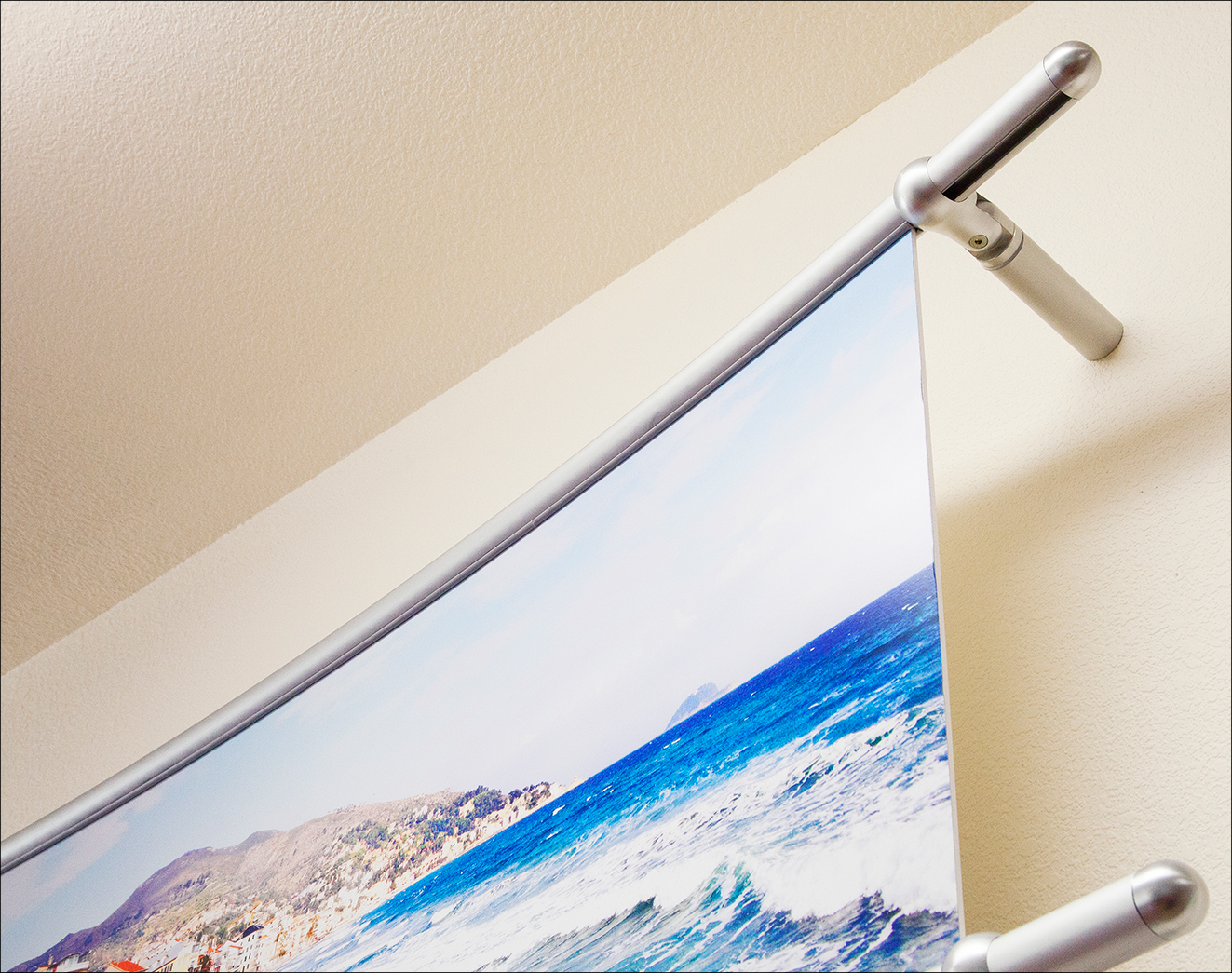 If you want to mount a long graphic without warping, a slotted rail, either straight or curved, can provide the necessary support across the span of material. StructureLite can be ordered with a single slot, creating a system that holds the entire top and bottom of the material securely. Just use mounting fixtures at either end to hold the rails in place.
For a secure grip, use a rubber insert to prevent your material from moving. Depending on your material thickness, the graphic may fit well without the insert and appear to float within the slot.
With these systems, it is very easy to change graphics, so you can create timely displays by replacing graphics and leaving the mounting hardware in place.