Unique Mounting Options
There are many ways to mount an image to a wall, and the method you choose should match your overall design. In a rustic home, you might opt for a distressed wood picture frame. In an industrial showroom, you might prefer to incorporate machine parts into your mounting system and pay tribute to past manufacturing achievements.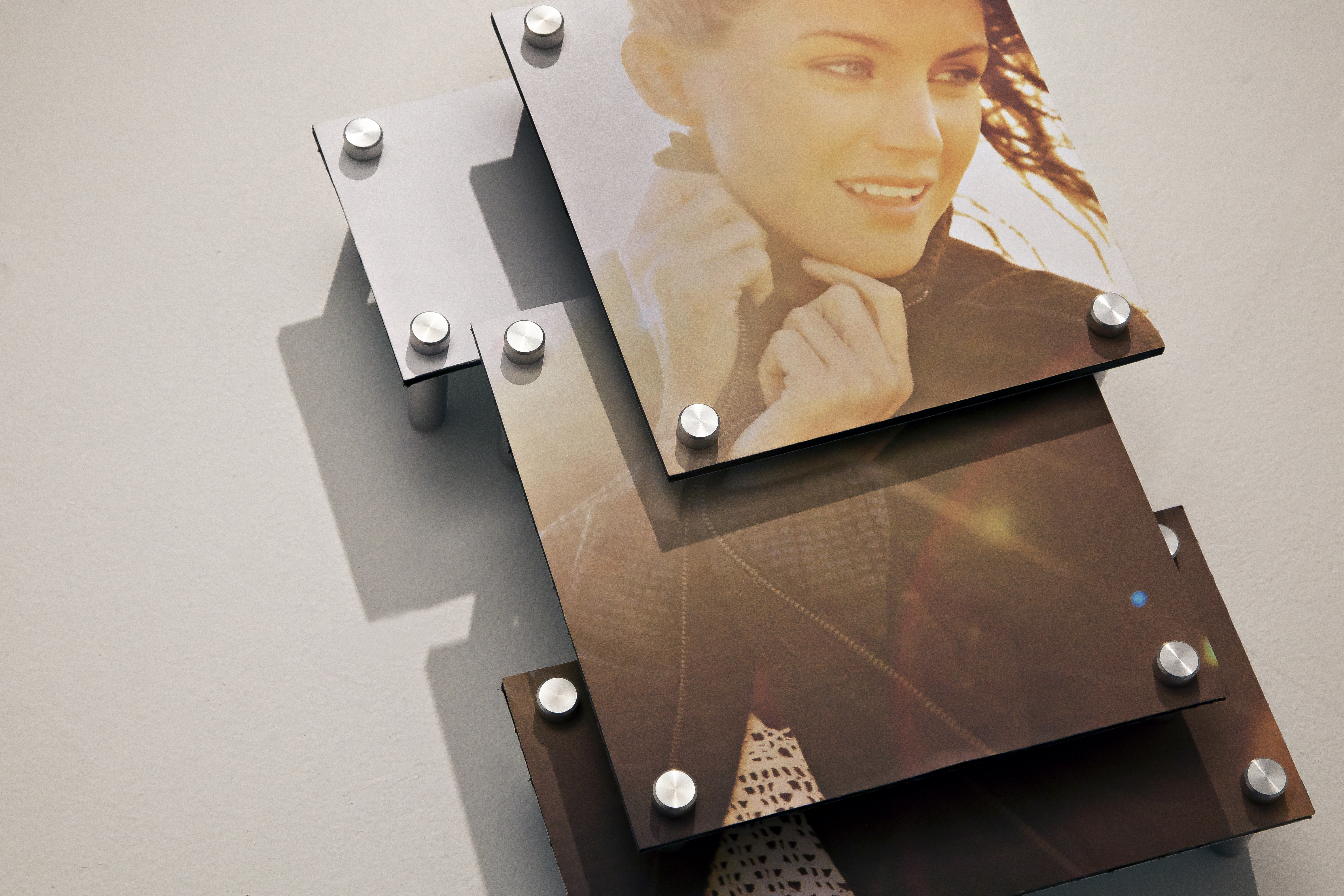 If your design is dynamic and modern, you'll want something outside the norm. One way to do this is by incorporating a layered system. The one above uses StandOffs of various lengths to stack the image in parts. By carefully selecting your shapes, sizes and positioning, you can direct attention to specific parts of the image.
When it comes to designing something unique and special, it all comes down to fresh ideas. Get creative, get dynamic, and don't forget to show off your results.