Take Your Shelving Up a Level
Do you remember the last shelving system that caught your eye? Probably not.
Shelves support everything from retail products to family keepsakes, and we think that means aesthetically as well as structurally. Take a look at a few examples of how you can create a shelving system that's not only functional, but worth looking at, too.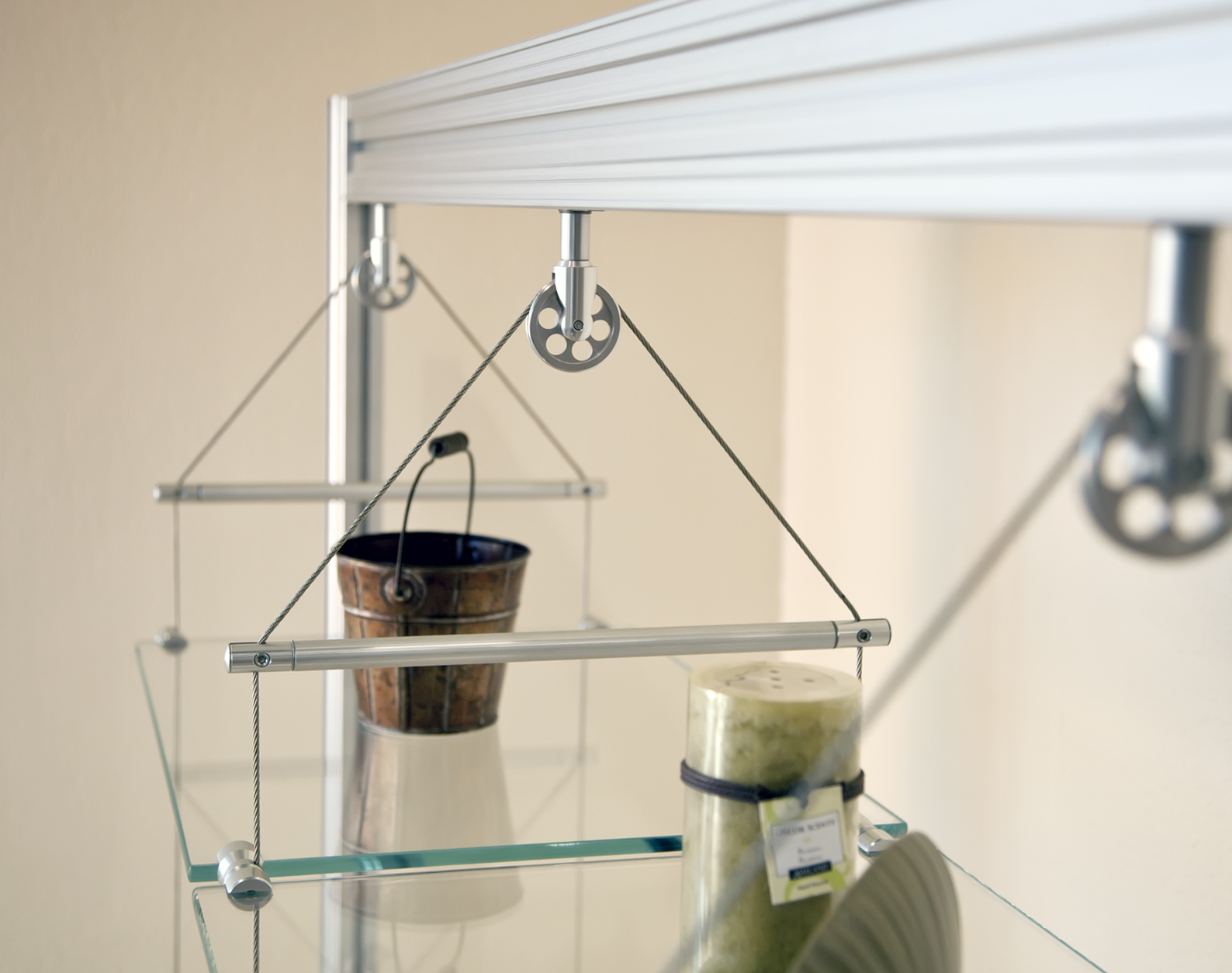 Let's start with the pulley wheel from our EZ-Rod & Wire line. It's a fantastic way to add a modern and industrial element to your design. Mount it vertically, horizontally or at an angle to make a project unique, then add spreader rods and edge grips to place shelves exactly where you want them.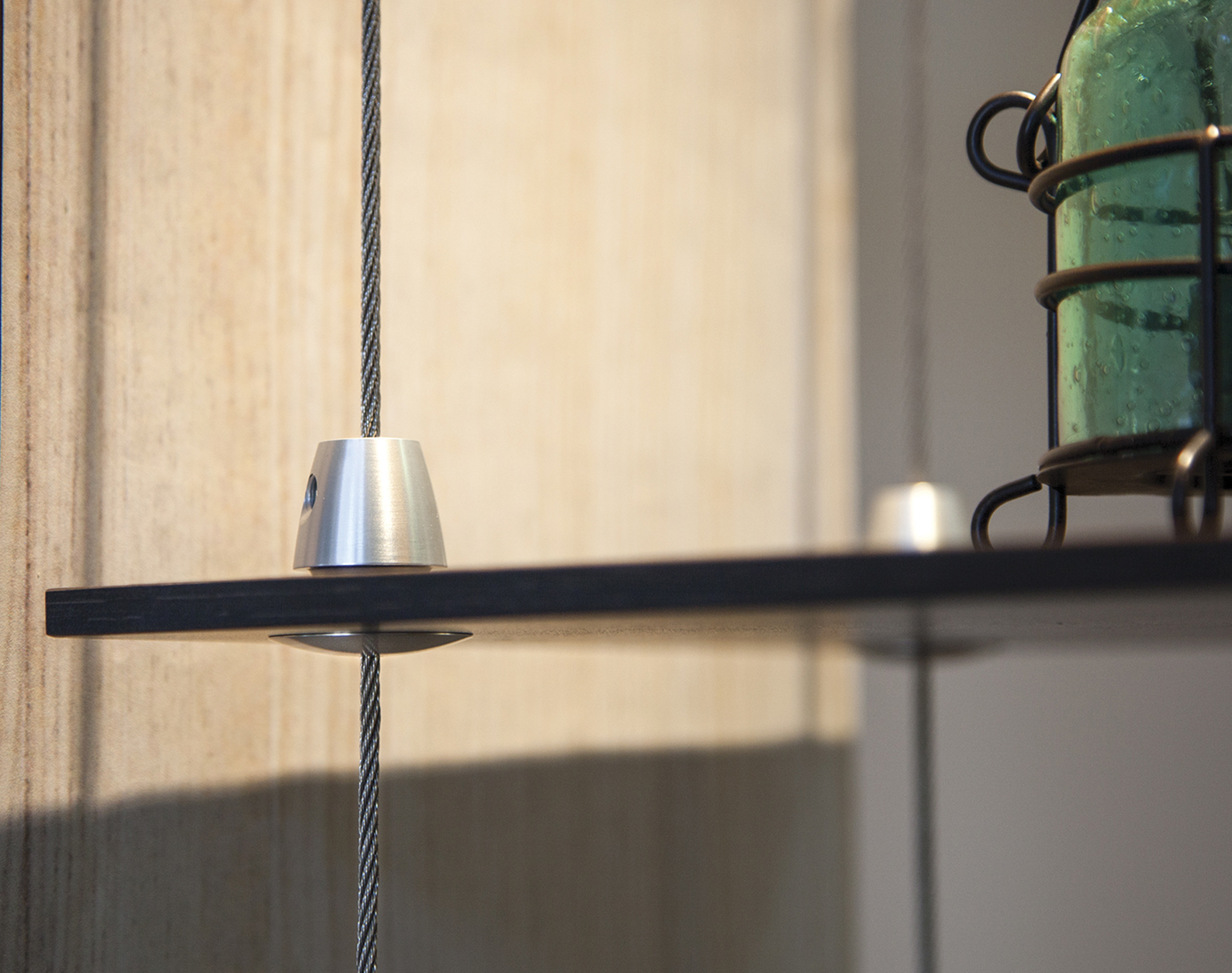 Edge grips work great for hanging shelves, but they're not your only option. Drill through your material and pass the wire through using a wire shelf hub for a different approach to the wire-suspended shelving system.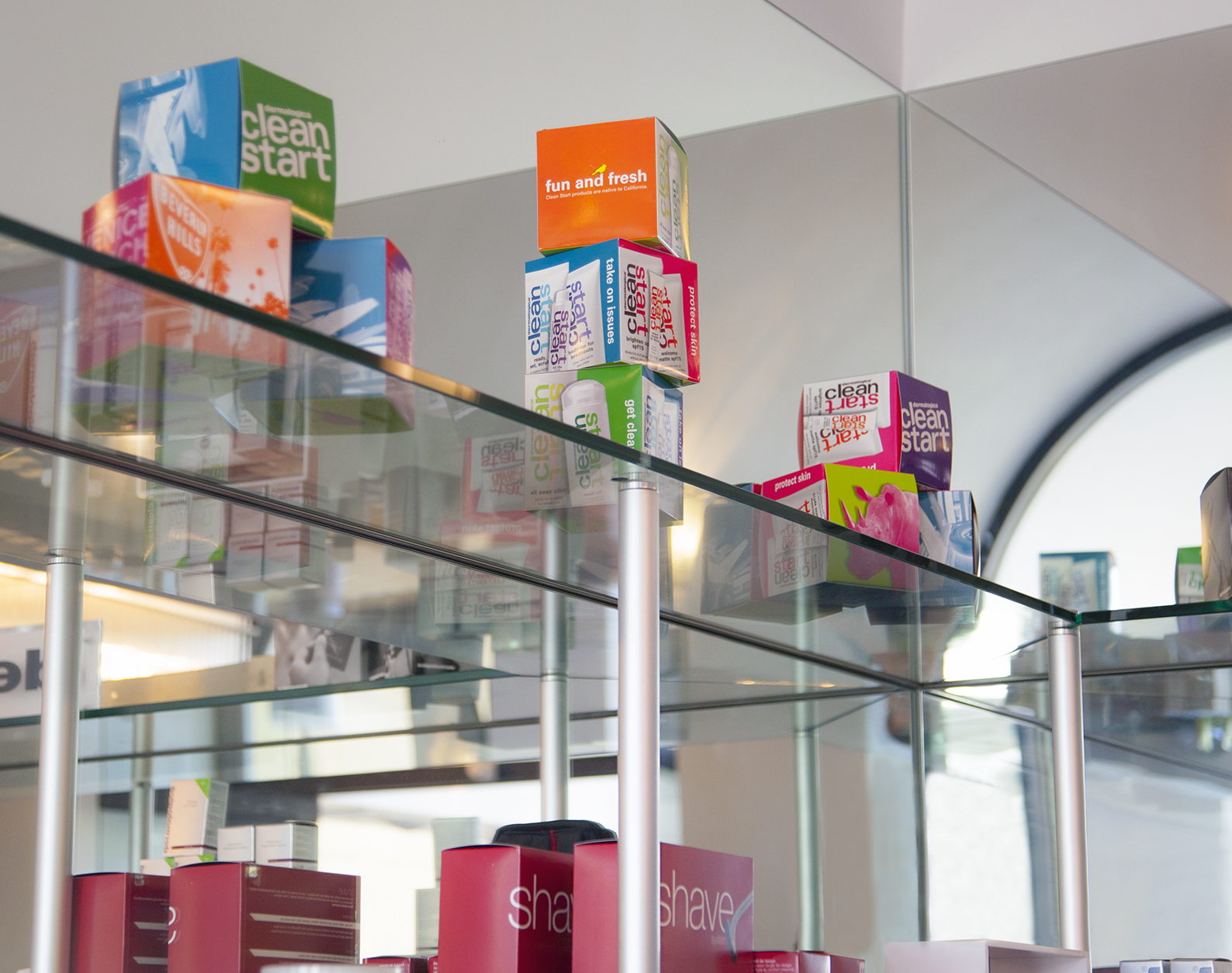 Our StandOff caps and barrels come in a wide range of sizes, and we can make custom parts to meet your specific needs. Here, a customer used long barrels and low-profile caps to support a glass shelving display. StandOffs are extremely versatile, thanks to the variety of interchangeable parts.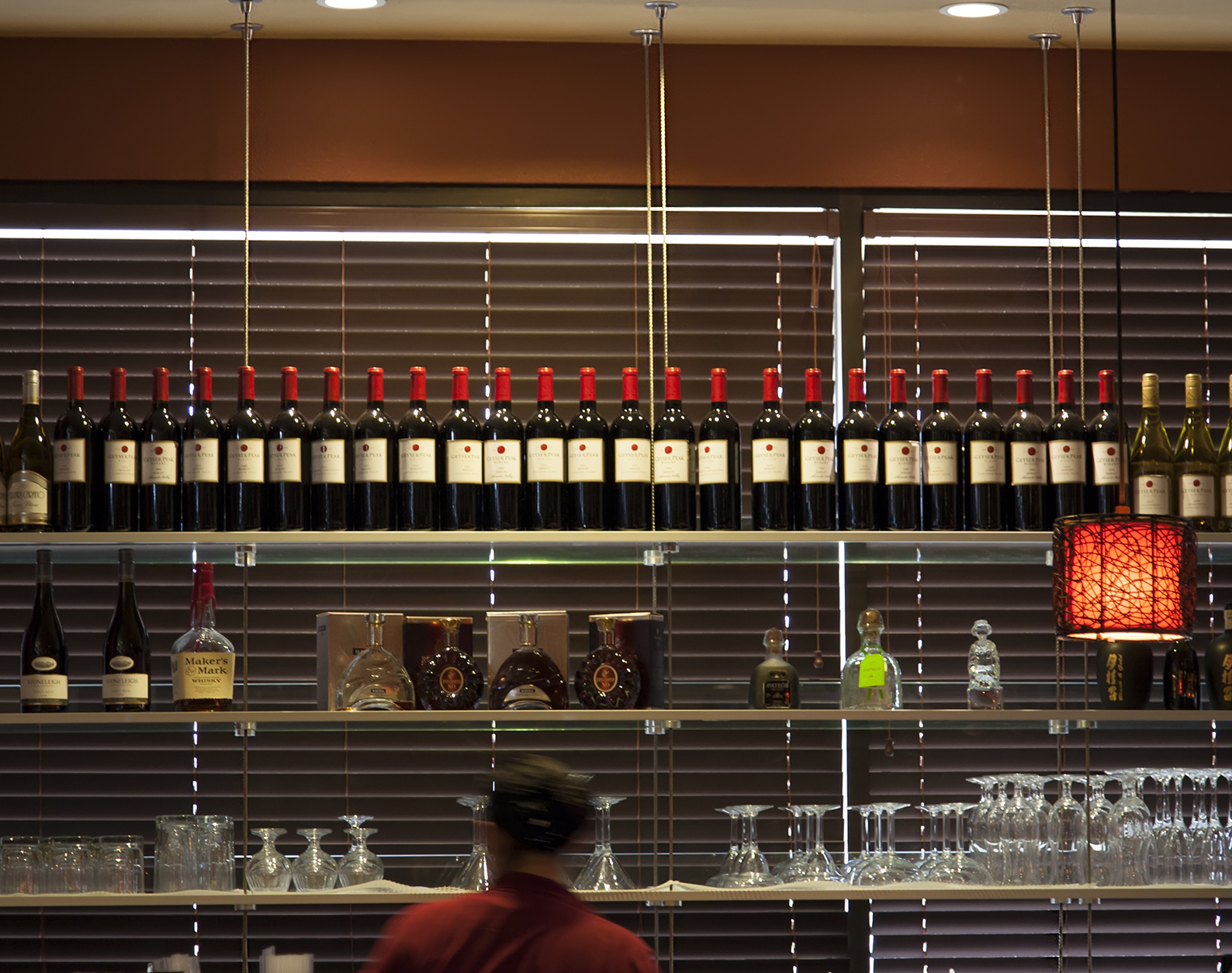 This is a nice example of how wire can contribute aesthetically and structurally. This system is supporting a bottle display for the bar at a sushi restaurant, and matches the building's contemporary style.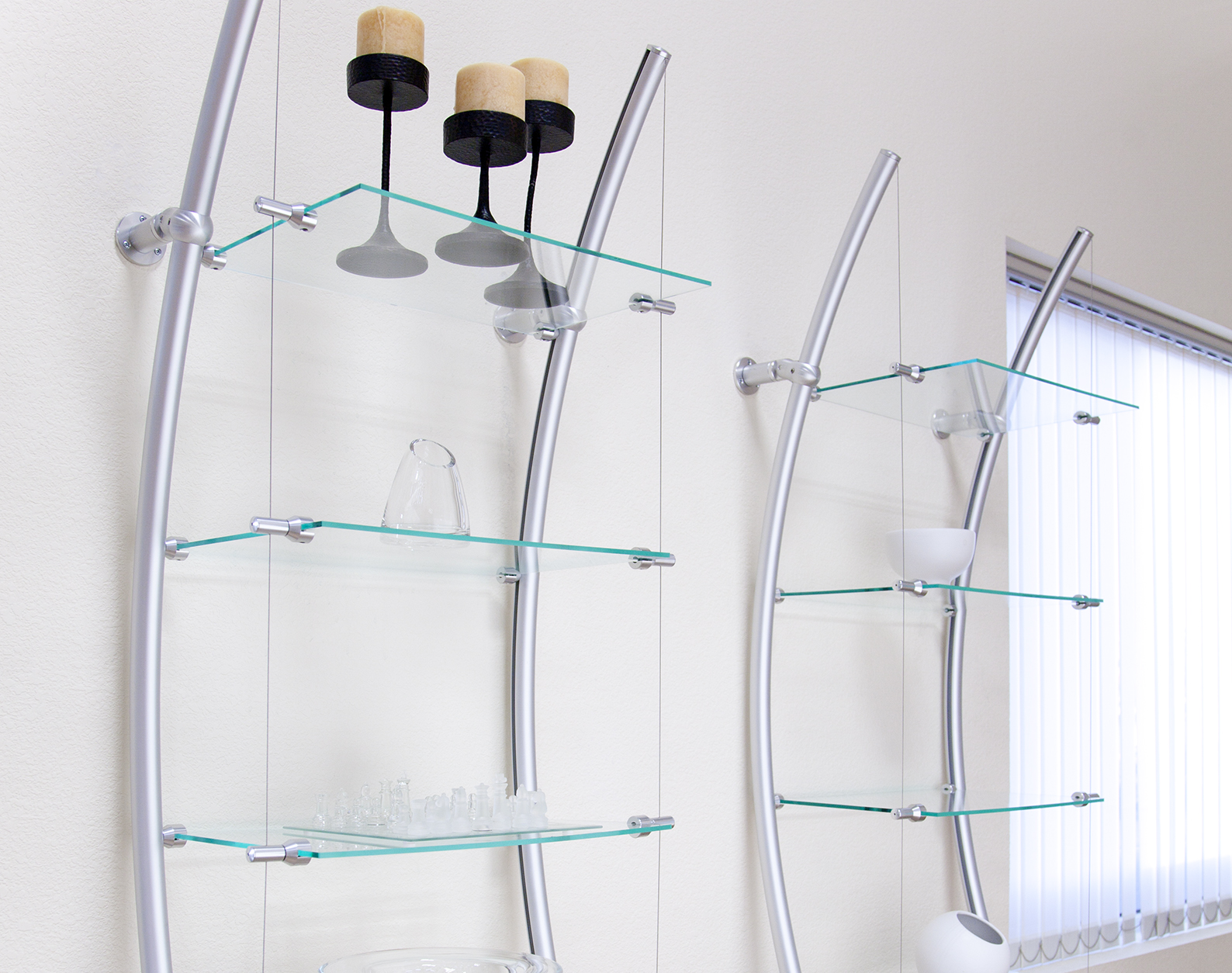 You can also make shelves with our StructureLite line. These "archer" shelves only require four mounting points and are sure to get attention.
When you need a truly unique shelving system that can contribute to your design, our Customer Service and Support team is ready to help you make it a perfect fit. Think outside the box and you may discover that you have more options than you realize!